This post is part of the 📖 300 Email Marketing Tips series.
Today I am reading introduction chapter of the brand new book 300 Email Marketing Tips written by Author, Meera Kothand a 3X Amazon best-selling author of the books The One Hour Content Plan, But I'm not an Expert and Your First 100..
Info! 💬
By reading this book
300 Email Marketing Tips
, you will understand what branding has to do with email marketing and the #1 thing most solopreneurs ignore when it comes to their email list. 7 things your welcome email must do (but probably doesn't!). Why your lead magnet has to address two critical points. 3 ways to plan your email editorial calendar. You will get answers to these questions and more.
Introduction
THE BIG, BOLD PROMISE
What should I send my subscribers?
How do I keep up with an email on top of existing content demands? How are people making money from their email list while I'm stuck here with tanking opens, meagre clicks, and pathetic engagement?
Author Meera Kothand says, if you have at least one of the above questions then you are not alone.
By the way, if you are sceptic about whether email marketing works are not here are some quick stats that show you how effective email is:
For every $1 spent on email marketing, the average return is $44.25.1 (Note: I find this to be pretty accurate in my own case. Do the math and see if you meet these numbers.)
Social media is important, but an email subscriber is more valuable than a social media follower. If you had 1,000 followers, 1,000 organic visitors, and 1,000 email subscribers, and you tried to sell your offer to all of them, you could expect to convert 5.9 followers, 24.9 searchers, and 42.4 subscribers.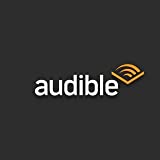 Do you know you can listen to this book on Amazon Audible for FREE?
If you are not into reading like me, then you can listen to this book for FREE on Amazon Audible
Don't Read. Just 🎧
THE CASE FOR EMAIL
1. Email gives you more than one opportunity to sell
At any one point in time, only a tiny sliver of your audience is ready to buy from you. When done right, email lets you capitalize on the mindshare of 90% of your audience in a non-sleazy way.
2. You own your email list
When you embrace email marketing, you're not building your community or tribe on someone else's platform.
3. There's less competition:
You are in their inbox, and email is what people check every day.
4. Email helps establish trust:
Email marketing is a crucial component that helps you move your readers from one stage to the next in your funnel—from having no awareness to knowing who you are, recognizing what you do, and knowing how your business can help them.
Key Takeaways
When it comes to purchases made as a result of receiving a marketing message, email has the highest conversion rate of 66%.

Only 3% of the market is actively looking to buy at any point in time. But he mentions that there is a huge opportunity in the lower 90% of the market.

Almost 34% of American consumers say they check their email "throughout the day."
Summary
To a business, email gives more than one opportunity to sell, and you are not building your asset on someone else's platform as you own your email list. You can take to anywhere you want from one email marketing provider to another.

Email helps establish trust, so embracing yourself to email marketing is a no brainer for your business.
That's it for today. Tomorrow, I will read the same chapter but a different section called "THE 5-STEP ACTIVATION PROCESS".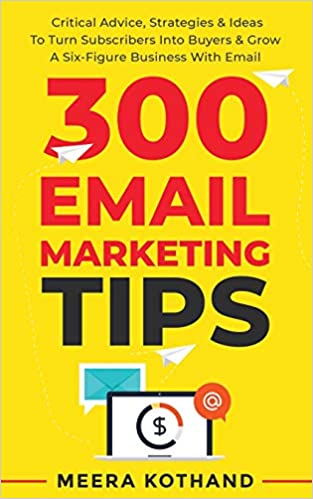 Author(s): Meera Kothand
Short Blurb: Does any of this sound familiar to you? 1. You sit down every week staring at that blinking cursor …
Read more
Buy from Amazon
---
Part 1 of 18 in the 📖 300 Email Marketing Tips book series.
300 Email Marketing Tips - Day 2
---
Amazon Associates Disclaimer! 💬
As an Amazon Associate, I earn from qualifying purchases. I make a tiny commission if you buy using one of the links above at no additional cost to you. I use the money to buy another book 📖 to review or grab a beer 🍺 Super duper thanks 🙌