This post is part of the 📖 300 Email Marketing Tips series.
Today, I will continue my reading where I left off yesterday. I am reading a section of WRITING THOSE SCARY SEQUENCE EMAILS from the first chapter of the brand new book 300 Email Marketing Tips written by Author, Meera Kothand a 3X Amazon best-selling author of the books The One Hour Content Plan, But I'm not an Expert and Your First 100..
Info! 💬
By reading this book
300 Email Marketing Tips
, you will understand what branding has to do with email marketing and the #1 thing most solopreneurs ignore when it comes to their email list. 7 things your welcome email must do (but probably doesn't!). Why your lead magnet has to address two critical points. 3 ways to plan your email editorial calendar. You will get answers to these questions and more.
Yesterday, we read about TIPS TO CREATE A BRAND-BOOSTING WELCOME EMAIL.
Section 5
WRITING THOSE SCARY SEQUENCE EMAILS
An email sequence is there to nudge subscribers toward this very end goal that you've set.
To nudge subscribers you have to do the following things:
Make your audience aware that they have a problem that needs to be solved
Get them to view you as an expert and trust you with the subject
Get them to understand the solution and benefits of solving the problem
Remove objections they have about the offer
Build anticipation for your upcoming offer
When you do all of these, and you pitch your offer at the end, you are more likely to bag a sale or get your subscriber taking action on that end goal that you've set than someone who doesn't think through their email sequence strategically.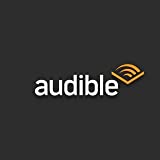 Do you know you can listen to this book on Amazon Audible for FREE?
If you are not into reading like me, then you can listen to this book for FREE on Amazon Audible
Don't Read. Just 🎧
A subscriber is likely to fall into one of the below categories:
Problem Unaware
Problem aware
Solution Unaware
Solution aware
Most Aware
Your email sequence needs to bring attention to the problem, instil a desire for the solution, and remove your subscribers' objections. If subscribers are not convinced that they have a problem that needs solving—if they have objections that your offer won't work for them—then they are unlikely to take action.
Every single email in a sequence is a little milestone marker and has to inch them forward.
ACTION
If you have existing products and services, does each one have a subscriber pathway?
Take a look at your email sequence and individual emails. With this content, are subscribers ready to take action on your sequence end goal (the one you determined at the start)
Make sure you do these following things in your email sequence:
Have you asked for micro-commitments from your audience? (Got them to reply to your emails, got them to sign up for something, or got them to raise their hands and say they're interested?)

Is your call to action clear at the end of your sequence? Do subscribers know without a doubt what they're supposed to do?

Does your email sequence remove objections and false beliefs that subscribers may have?
Key Takeaways
Your emails should help connect the dots with what you're trying to help them (your subscribers) achieve.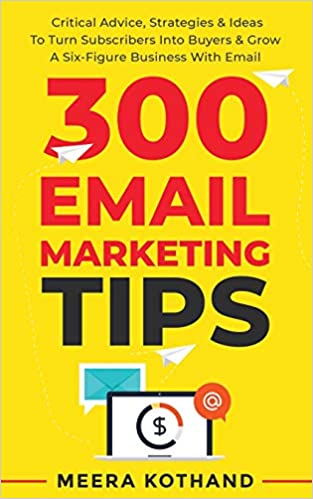 Author(s): Meera Kothand
Short Blurb: Does any of this sound familiar to you? 1. You sit down every week staring at that blinking cursor …
Read more
Buy from Amazon
---
Part 10 of 18 in the 📖 300 Email Marketing Tips book series.
Series Start | 300 Email Marketing Tips - Day 9 | 300 Email Marketing Tips - Day 11
---
Amazon Associates Disclaimer! 💬
As an Amazon Associate, I earn from qualifying purchases. I make a tiny commission if you buy using one of the links above at no additional cost to you. I use the money to buy another book 📖 to review or grab a beer 🍺 Super duper thanks 🙌