This post is part of the 📖 300 Email Marketing Tips series.
Today, I will continue my reading where I left off yesterday. I am reading a section of TIPS TO FILL YOUR EMAIL EDITORIAL CALENDAR from the first chapter of the brand new book 300 Email Marketing Tips written by Author, Meera Kothand a 3X Amazon best-selling author of the books The One Hour Content Plan, But I'm not an Expert and Your First 100..
Info! 💬
By reading this book
300 Email Marketing Tips
, you will understand what branding has to do with email marketing and the #1 thing most solopreneurs ignore when it comes to their email list. 7 things your welcome email must do (but probably doesn't!). Why your lead magnet has to address two critical points. 3 ways to plan your email editorial calendar. You will get answers to these questions and more.
Yesterday, we read about WRITING THOSE SCARY SEQUENCE EMAILS.
Section 6
TIPS TO FILL YOUR EMAIL EDITORIAL CALENDAR
The biggest complaint:
What should I send? I don't have enough original content on top of blog posts.
This is why you need an email editorial calendar. Just as you would have an editorial calendar for your blog content, you should have one for your email marketing content.
3 WAYS TO PLAN YOUR EMAIL CONTENT
Plan your email content around offers and promotions in your marketing calendar
Create monthly themes (for beginners who have no offers)
Set goals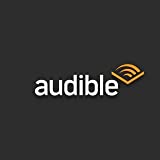 Do you know you can listen to this book on Amazon Audible for FREE?
If you are not into reading like me, then you can listen to this book for FREE on Amazon Audible
Don't Read. Just 🎧
YOUR SEQUENCE IS NOT THE ONLY TYPE OF EMAIL YOU SEND
There are two main email types or vehicles—
Sequences
Broadcasts.
The type of content in both is inherently different.
Email broadcasts are used for
Time-sensitive content
Live launches or promotional emails
Email sequences are used for
Evergreen launches or funnels
Onboarding
Nurture emails after sign-up to email list
Both have a place in your marketing system.
Keep new subscribers who are going through your welcome email series or nurture sequence out of your promotional emails. Imagine being just a day old on someone's email list and being bombarded with launch content on an offer you know nothing about. Nothing makes a subscriber hit unsubscribe faster than being in a situation like that.

Always have an identification or tagging system to know which subscribers have completed a sequence and which are actively going through a sequence.

Ensure that subscribers do not receive the same welcome email and sequence twice. This could happen if they sign up for another free resource on your site that is linked to the same email sequence.
ACTION
Which dates are important for your business?
Do you have an email strategy around your key business dates?
Key Takeaways
The sooner you tie your email list into your marketing plan, the easier it is to come up with content ideas.
Summary
There are two types of emails you can send to your subscribers (Broadcasts and Sequence). You can use both in your business to market your client base.

Identify the most critical dates in your business and add them to your email calendar with appropriate email nurture sequence in place.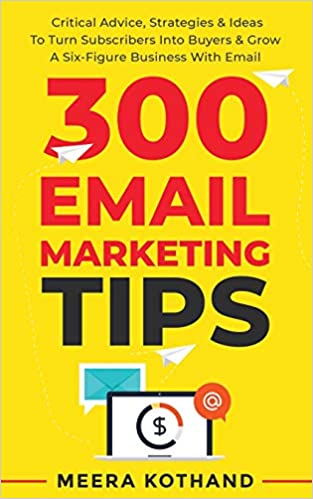 Author(s): Meera Kothand
Short Blurb: Does any of this sound familiar to you? 1. You sit down every week staring at that blinking cursor …
Read more
Buy from Amazon
---
Part 11 of 18 in the 📖 300 Email Marketing Tips book series.
Series Start | 300 Email Marketing Tips - Day 10 | 300 Email Marketing Tips - Day 12
---
Amazon Associates Disclaimer! 💬
As an Amazon Associate, I earn from qualifying purchases. I make a tiny commission if you buy using one of the links above at no additional cost to you. I use the money to buy another book 📖 to review or grab a beer 🍺 Super duper thanks 🙌