This post is part of the 📖 300 Email Marketing Tips series.
Today, I will continue my reading where I left off yesterday. I am reading TIPS TO WRITE EMAILS THAT GET CLICKS AND OPENS WRITE EMAILS FOR SKIMMER section from the book 300 Email Marketing Tips written by Author, Meera Kothand a 3X Amazon best-selling author of the books The One Hour Content Plan, But I'm not an Expert and Your First 100..
Info! 💬
By reading this book
300 Email Marketing Tips
, you will understand what branding has to do with email marketing and the #1 thing most solopreneurs ignore when it comes to their email list. 7 things your welcome email must do (but probably doesn't!). Why your lead magnet has to address two critical points. 3 ways to plan your email editorial calendar. You will get answers to these questions and more.
Yesterday, I read a sub-section CLEAN YOUR LIST from TIPS TO MEASURE YOUR EMAIL PERFORMANCE** section.
Section 9
TIPS TO WRITE EMAILS THAT GET CLICKS AND OPENS WRITE EMAILS FOR SKIMMERS
Long emails work fine, especially if you enjoy writing them and your readers enjoy receiving them too.
But long emails need to be made readable. You want to avoid "bricks" or huge paragraphs with long sentences.
What you can do:
Make the first sentence of your email attention-grabbing and short.
Make it easy for your subscribers to move down the screen.
People need to feel like they are actually making progress through your email.
If they take one glance and see a huge block of text with no white space, they're going to flag your email, chuck it in a folder for later, or just forget about it.
Here are some rules you can follow to ensure that your emails are readable:
Ensure each paragraph consists of three sentences maximum
One point or thought = one sentence
Bold important words to bring the reader's focus on them
Use "you" in your emails so that your reader identifies with them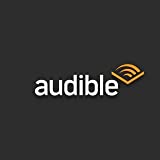 Do you know you can listen to this book on Amazon Audible for FREE?
If you are not into reading like me, then you can listen to this book for FREE on Amazon Audible
Don't Read. Just 🎧
USE A POSTSCRIPT (P.S.)
An unused P.S. is wasted email real estate. Here are three ways you can use your P.S.
To remind them of the call to action in the email.
To build anticipation for your next email by placing an open loop. For example: Do you know what's the #1 mistake people make when it comes to meal planning? If you're thinking X, then you're wrong. I'll tell you what that mistake is next week and how it'll make you look at meal planning differently.
To get your subscribers thinking by raising questions in your emails. Rhetorical questions are a great way to engage your subscribers and get them to reply to you.
Key Takeaways
An unused P.S. is wasted email real estate.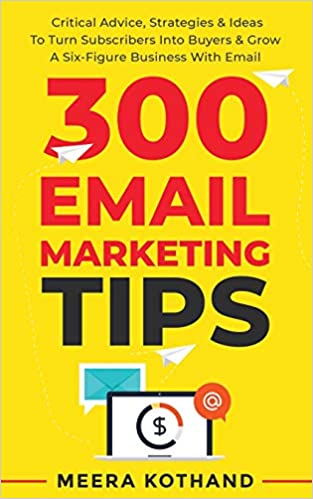 Author(s): Meera Kothand
Short Blurb: Does any of this sound familiar to you? 1. You sit down every week staring at that blinking cursor …
Read more
Buy from Amazon
---
Part 15 of 18 in the 📖 300 Email Marketing Tips book series.
Series Start | 300 Email Marketing Tips - Day 14 | 300 Email Marketing Tips - Day 16
---
Amazon Associates Disclaimer! 💬
As an Amazon Associate, I earn from qualifying purchases. I make a tiny commission if you buy using one of the links above at no additional cost to you. I use the money to buy another book 📖 to review or grab a beer 🍺 Super duper thanks 🙌