This post is part of the 📖 300 Email Marketing Tips series.
Today, I will continue my reading where I left off yesterday. I am reading TIPS TO WRITE EMAILS THAT GET CLICKS AND OPENS WRITE EMAILS FOR SKIMMER section from the book 300 Email Marketing Tips written by Author, Meera Kothand a 3X Amazon best-selling author of the books The One Hour Content Plan, But I'm not an Expert and Your First 100..
Info! 💬
By reading this book
300 Email Marketing Tips
, you will understand what branding has to do with email marketing and the #1 thing most solopreneurs ignore when it comes to their email list. 7 things your welcome email must do (but probably doesn't!). Why your lead magnet has to address two critical points. 3 ways to plan your email editorial calendar. You will get answers to these questions and more.
Yesterday, I read a sub-sections from TIPS TO WRITE EMAILS THAT GET CLICKS AND OPENS WRITE EMAILS FOR SKIMMERS** section.
Section 9
WRITE LIKE YOU TALK
Writing for the web is inherently different from the writing we're used to in school or college. The same struggle carries over to email.
START EMAILS BY DROPPING THE READER RIGHT IN THE MIDDLE OF THE ACTION
Cut to the chase and pull the reader into the crux of the issue you're discussing in your email.
This holds their attention, and they know clearly what you want them to do or get out of the email.
What you can do: 1. Go through your last few emails. 2. Read the first 3–5 sentences. 3. If you cut them out, would the reader still be able to understand your email—would it still retain its message?
Then you know that you need to snip them out. It might feel jarring.
It might even make you feel uneasy to write in this way. It takes quite a bit of getting used to, but it brings your email alive with one simple tweak.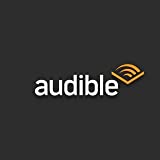 Do you know you can listen to this book on Amazon Audible for FREE?
If you are not into reading like me, then you can listen to this book for FREE on Amazon Audible
Don't Read. Just 🎧
MAKE EMAIL SUBJECT LINES CLEAR, CATCHY, AND ACTIONABLE
If your email service provider has an A/B or split test function, use it. Incorporate symbols or emojis to get attention as well.
HAVE A CLEAR SIMPLE CALL TO ACTION
Avoid having too many calls to action unless your email style is that of a curated newsletter or roundup.
You should include more than one link in your emails. Ideally, you should include links in the top, middle, end, and P.S. of your emails.
Action
Have a look at emails within your existing sequences and broadcasts and analyze them based on these questions:
Does your email tell them exactly what you want them to do?
Do all your emails have just one goal?
Have you included a P.S?
If you include a link in your email, did you repeat it at least three times in the email?
Key Takeaways
Experiment with subject line styles from different categories. See what attracts your audience.
Summary
Don't drown your emails with several calls to action. If you do, your most important one gets buried, and your subscribers never take action on what you want them to.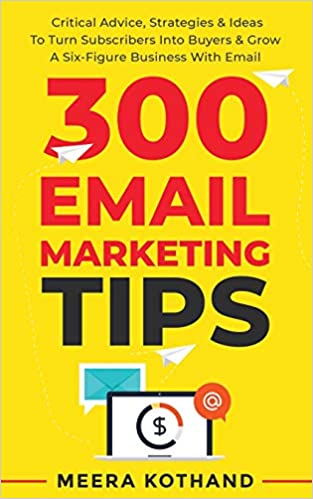 Author(s): Meera Kothand
Short Blurb: Does any of this sound familiar to you? 1. You sit down every week staring at that blinking cursor …
Read more
Buy from Amazon
---
Part 16 of 18 in the 📖 300 Email Marketing Tips book series.
Series Start | 300 Email Marketing Tips - Day 15 | 300 Email Marketing Tips - Day 17
---
Amazon Associates Disclaimer! 💬
As an Amazon Associate, I earn from qualifying purchases. I make a tiny commission if you buy using one of the links above at no additional cost to you. I use the money to buy another book 📖 to review or grab a beer 🍺 Super duper thanks 🙌