This post is part of the 📖 300 Email Marketing Tips series.
Today, I will continue my reading where I left off yesterday. I am reading TIPS TO WRITE EMAILS THAT GET CLICKS AND OPENS WRITE EMAILS FOR SKIMMER section from the book 300 Email Marketing Tips written by Author, Meera Kothand a 3X Amazon best-selling author of the books The One Hour Content Plan, But I'm not an Expert and Your First 100..
Info! 💬
By reading this book
300 Email Marketing Tips
, you will understand what branding has to do with email marketing and the #1 thing most solopreneurs ignore when it comes to their email list. 7 things your welcome email must do (but probably doesn't!). Why your lead magnet has to address two critical points. 3 ways to plan your email editorial calendar. You will get answers to these questions and more.
Yesterday, I read a sub-sections from WRITE LIKE YOU TALK section.
Section 10
TIPS TO CREATE EMAIL SYSTEMS
Systems are processes that you can set up once and then automate.
Several features within email service providers allow you to set up different systems with varying benefits for your business.
USE EMAIL TO IDENTIFY POTENTIAL CUSTOMERS
What if you could identify potential customers and architect a return path to your sales page?
How to put this to work?
Tag your prospects when they click and visit your sales page. Once you identified the interesting prospects, then send them to a different path where you can nudge them to do whatever you want them to do.
USE EMAIL TO PROVIDE EXCELLENT CUSTOMER SERVICE ON AUTO
Your email content just bagged you a sale. That's fantastic, but your support for that subscriber who just purchased doesn't end there.
Connect them to a new email sequence that handholds them through your course or product.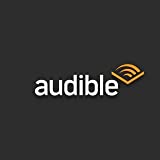 Do you know you can listen to this book on Amazon Audible for FREE?
If you are not into reading like me, then you can listen to this book for FREE on Amazon Audible
Don't Read. Just 🎧
USE EMAIL TO IDENTIFY YOUR CHEERLEADERS
Who is opening and reading your emails? Who is engaging with your emails and interacting with you? Who has bought from you repeatedly? These people are your cheerleaders.
If you nurture them well, they are highly likely to become your brand advocates.
Author Meera Kothand also discussed these topics in-depth, and I would highly recommend getting the book for yourself.
USE EMAILS TO COLLECT TESTIMONIALS ON AUTO
USE EMAIL TO UNDERSTAND THE AUDIENCE YOU'VE ATTRACTED
ACTION Which of these systems are you missing? Make a list of systems you can set up today.
Key Takeaways
Some email service providers have a scoring system for each subscriber, allowing you to tell who your most engaged members are.

Keep a system where you regularly identify these engaged subscribers. These are the subscribers most likely to provide a testimonial or review if you reach out to them.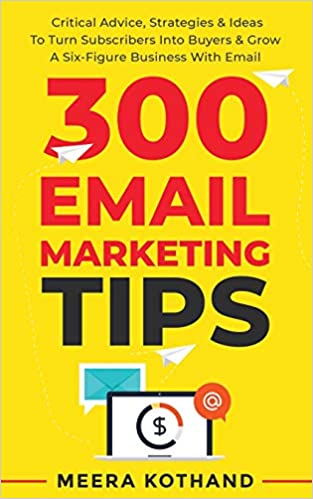 Author(s): Meera Kothand
Short Blurb: Does any of this sound familiar to you? 1. You sit down every week staring at that blinking cursor …
Read more
Buy from Amazon
---
Part 17 of 18 in the 📖 300 Email Marketing Tips book series.
Series Start | 300 Email Marketing Tips - Day 16 | 300 Email Marketing Tips - Day 18
---
Amazon Associates Disclaimer! 💬
As an Amazon Associate, I earn from qualifying purchases. I make a tiny commission if you buy using one of the links above at no additional cost to you. I use the money to buy another book 📖 to review or grab a beer 🍺 Super duper thanks 🙌