This post is part of the 📖 300 Email Marketing Tips series.
Today, I am reading introduction chapter of the brand new book 300 Email Marketing Tips written by Author, Meera Kothand a 3X Amazon best-selling author of the books The One Hour Content Plan, But I'm not an Expert and Your First 100..
Info! 💬
By reading this book
300 Email Marketing Tips
, you will understand what branding has to do with email marketing and the #1 thing most solopreneurs ignore when it comes to their email list. 7 things your welcome email must do (but probably doesn't!). Why your lead magnet has to address two critical points. 3 ways to plan your email editorial calendar. You will get answers to these questions and more.
Yesterday, we read about THE BIG, BOLD PROMISE which explains why email helps establish trust, so embracing yourself to email marketing is a no brainer for your business.
Chapter 1
THE 5-STEP ACTIVATION PROCESS
Steps 1–5 are all you need to get started with the email marketing
It starts with the traffic you send to your website or any page with an incentive or lead magnet (a free resource that you offer in exchange for an email address).
You then capture this traffic via a lead capture system such as an opt-in form or landing page.
You can then present your new subscriber with a one-time offer or tripwire. This is your first attempt at converting a subscriber into a buyer.
Your new subscriber receives your welcome email.
Depending on the end goal and pathway you've set out for that subscriber, you will send a dedicated series of emails or follow-up email sequence that primes and nudges that subscriber toward that end goal.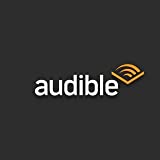 Do you know you can listen to this book on Amazon Audible for FREE?
If you are not into reading like me, then you can listen to this book for FREE on Amazon Audible
Don't Read. Just 🎧
For all of these you need
An entry point (a way for people to enter your funnel) via a lead magnet or any kind of opt-in incentive
A way to capture that subscriber via a landing page or opt-in form
A dedicated series of emails that prime and nudge that subscriber
Key Takeaways
Subscribers are the most engaged with your brand in the first forty-eight hours of subscribing.
Summary
To start with email marketing, all you need is two things.
Email service provider
Lead capture systems
That's it for today. Tomorrow, I am going to read a new section "TIPS TO BRAND YOUR EMAIL LIST".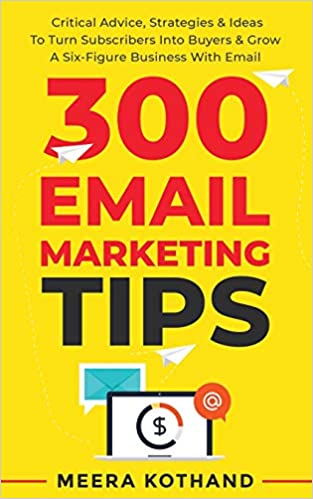 Author(s): Meera Kothand
Short Blurb: Does any of this sound familiar to you? 1. You sit down every week staring at that blinking cursor …
Read more
Buy from Amazon
---
Part 2 of 18 in the 📖 300 Email Marketing Tips book series.
300 Email Marketing Tips - Day 1 | 300 Email Marketing Tips - Day 3
---
Amazon Associates Disclaimer! 💬
As an Amazon Associate, I earn from qualifying purchases. I make a tiny commission if you buy using one of the links above at no additional cost to you. I use the money to buy another book 📖 to review or grab a beer 🍺 Super duper thanks 🙌