This post is part of the 📖 300 Email Marketing Tips series.
Today, I will continue my reading where I left off yesterday. I am reading a section of **** from the first chapter of the brand new book 300 Email Marketing Tips written by Author, Meera Kothand a 3X Amazon best-selling author of the books The One Hour Content Plan, But I'm not an Expert and Your First 100..
Info! 💬
By reading this book
300 Email Marketing Tips
, you will understand what branding has to do with email marketing and the #1 thing most solopreneurs ignore when it comes to their email list. 7 things your welcome email must do (but probably doesn't!). Why your lead magnet has to address two critical points. 3 ways to plan your email editorial calendar. You will get answers to these questions and more.
Yesterday, we read about MAKE SHARING YOUR POSTS RIDICULOUSLY EASY.
Section 4
TIPS TO CREATE A BRAND-BOOSTING WELCOME EMAIL
Welcome emails have the highest open rates among all emails14 with the average available rate for welcome emails being 50%.
But welcome emails don't do a brand any justice largely because of the following seven reasons.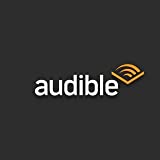 Do you know you can listen to this book on Amazon Audible for FREE?
If you are not into reading like me, then you can listen to this book for FREE on Amazon Audible
Don't Read. Just 🎧
7 THINGS YOUR WELCOME EMAIL MUST DO (BUT PROBABLY DOESN'T!)
Your welcome email sounds completely different from your other content.
Your welcome email doesn't state why you are the best person to help them.
Your welcome email does not hint at an invitation to converse with you
Your welcome email promises you won't send too many emails
Your welcome email sounds like a goodbye
Your welcome email does not tease and intrigue
Your welcome email has too many asks
ACTION:
Have a look at your welcome email now Have you included the following?
Explained who you are and what you do
Explained why you are the best person to learn from
Described what they can expect from you
Asked them to follow you on 1–2 social media platforms
Opened a curiosity loop (in the P.S.) about what your next email will be about
Asked a specific question and encouraged a reply
That's it for today and tomorrow. I will read a new section TIPS TO NURTURE NEW SUBSCRIBERS ON AUTO WITH A WELCOME EMAIL SERIES/NURTURE SEQUENCE.
Key Takeaways
To educate your readers you don't have to be an authority, you just need to be two steps ahead of your reader or ideal customer.

Ask your reader/subscriber "What are you struggling with?"
Summary
When you ask a question like "What are you struggling with?" then you are opening a conversation loop, you invite feedback and are able to peek directly into what your subscriber needs. This gives you insight into the content and products you possibly can offer.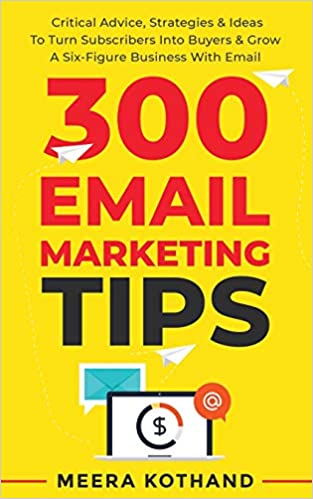 Author(s): Meera Kothand
Short Blurb: Does any of this sound familiar to you? 1. You sit down every week staring at that blinking cursor …
Read more
Buy from Amazon
---
Part 8 of 18 in the 📖 300 Email Marketing Tips book series.
Series Start | 300 Email Marketing Tips - Day 7 | 300 Email Marketing Tips - Day 9
---
Amazon Associates Disclaimer! 💬
As an Amazon Associate, I earn from qualifying purchases. I make a tiny commission if you buy using one of the links above at no additional cost to you. I use the money to buy another book 📖 to review or grab a beer 🍺 Super duper thanks 🙌