This post is part of the 📖 300 Email Marketing Tips series.
Today, I will continue my reading where I left off yesterday. I am reading a section of TIPS TO NURTURE NEW SUBSCRIBERS ON AUTO WITH A WELCOME EMAIL SERIES/NURTURE SEQUENCE from the first chapter of the brand new book 300 Email Marketing Tips written by Author, Meera Kothand a 3X Amazon best-selling author of the books The One Hour Content Plan, But I'm not an Expert and Your First 100..
Info! 💬
By reading this book
300 Email Marketing Tips
, you will understand what branding has to do with email marketing and the #1 thing most solopreneurs ignore when it comes to their email list. 7 things your welcome email must do (but probably doesn't!). Why your lead magnet has to address two critical points. 3 ways to plan your email editorial calendar. You will get answers to these questions and more.
Yesterday, we read about TIPS TO CREATE A BRAND-BOOSTING WELCOME EMAIL.
Section 5
TIPS TO NURTURE NEW SUBSCRIBERS ON AUTO WITH A WELCOME EMAIL SERIES/NURTURE SEQUENCE
A welcome email series is nothing but an email sequence that's sent on auto based on a frequency and order that you predetermine.
WHAT GOES INTO A WELCOME EMAIL SERIES/NURTURE SEQUENCE?
The pathway you set, though, should be steered by relevancy.
Potential subscribers come in contact with your brand via various channels or touchpoints.
Here are just a few possibilities:
Instagram
Facebook groups
Pinterest
Twitter
Guest post bio
Roundup post through another blog
Live streaming link
Mention via another blog
Subscribe page on social media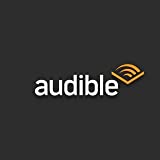 Do you know you can listen to this book on Amazon Audible for FREE?
If you are not into reading like me, then you can listen to this book for FREE on Amazon Audible
Don't Read. Just 🎧
CHOOSING THE PATHWAY
What if you're just getting started?
Point them to existing pieces of content that give a glimpse into what you believe in.
You can also share your personal story.
By the end of the welcome email series, you will have created a solid foundation and impression of your work and delivered as much value as you possibly can.
Over time, as your business models and offers become clearer and more refined, your email sequences can become increasingly targeted with clear end goals.
WRITING THOSE SCARY SEQUENCE EMAILS
To nudge subscribers is to * Make your audience aware that they have a problem that needs to be solved * Get them to view you as an expert and trust you with the subject * Get them to understand the solution and benefits of solving the problem * Remove objections they have about the offer * Build anticipation for your upcoming offer
Key Takeaways
Every subscriber is taken care of no matter how they come into your system —whether it's through a different opt-in offer or a different link.

It takes some time to set up these WELCOME EMAIL SERIES emails (also people call them NURTURE SEQUENCE), but once you do, your nurture sequence is a tool that's going to help you nurture your list on auto.
Summary
When you are starting just setup a plain email sequence until your business models and offers become clearer and more refined, then you come back and reread this book to make different sequences for different models or offers.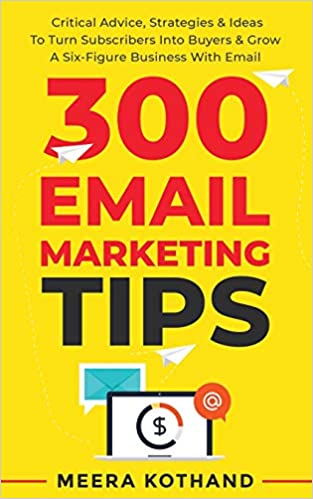 Author(s): Meera Kothand
Short Blurb: Does any of this sound familiar to you? 1. You sit down every week staring at that blinking cursor …
Read more
Buy from Amazon
---
Part 9 of 18 in the 📖 300 Email Marketing Tips book series.
Series Start | 300 Email Marketing Tips - Day 8 | 300 Email Marketing Tips - Day 10
---
Amazon Associates Disclaimer! 💬
As an Amazon Associate, I earn from qualifying purchases. I make a tiny commission if you buy using one of the links above at no additional cost to you. I use the money to buy another book 📖 to review or grab a beer 🍺 Super duper thanks 🙌