This post is part of the 📖 Building A Storybrand series.
Today, I am reading a new section A CHARACTER from the BUILDING YOUR STORYBRAND chapter of the book Building a StoryBrand written by Author, Donald Miller.
Info! 💬
By reading this book
Building a StoryBrand
by Donald Miller, you will learn the seven universal story points all humans respond to. The real reason customers make purchases. How to simplify a brand message so people understand and act on it. How to create the most effective messaging for websites, brochures, and social media
Yesterday, I read a section A CHARACTER from The Simple SB7 Framework chapter.
CHAPTER 4
OPEN A STORY GAP
The opening and closing of a story gap is a magnetic force that drives much of human behaviour.
Hunger is the opening of a story gap, and a meal ushers its closing.
When we fail to define something our customer wants, we fail to open a story gap. When we don't open a story gap in our customers' mind, they have no motivation to engage us, because no question demands resolution.
PARE DOWN THE CUSTOMER'S AMBITION TO A SINGLE FOCUS
At the highest level, the most important challenge for business leaders is to define something relevant and straightforward their customers want and to become known for delivering on that promise.
CHOOSE A DESIRE RELEVANT TO THEIR SURVIVAL
There's a cool story author mentioned here, and he gave a great example where he worked with a client to adjust the message.
The previous message:
"Inhale knowledge, exhale success."
Seems clear enough, but is it? What does exhaling success even mean?
He was making potential customers burn too many mental calories to figure out how he was going to help them survive.
The revised message after the author worked with the client:
"Helping you become everyone's favourite leader."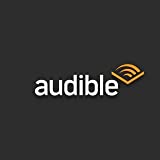 Do you know you can listen to this book on Amazon Audible for FREE?
If you are not into reading like me, then you can listen to this book for FREE on Amazon Audible
Don't Read. Just 🎧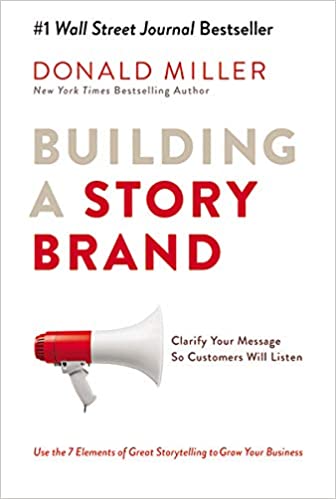 Author(s): Donald Miller
Short Blurb: Explains how businesses can better connect with their customers through the use of a simplified …
Read more
Buy from Amazon
---
Part 11 of 34 in the 📖 Building A Storybrand book series.
Series Start | Building A Storybrand - Day 10 | Building A Storybrand - Day 12
---
Amazon Associates Disclaimer! 💬
As an Amazon Associate, I earn from qualifying purchases. I make a tiny commission if you buy using one of the links above at no additional cost to you. I use the money to buy another book 📖 to review or grab a beer 🍺 Super duper thanks 🙌