This post is part of the 📖 Building A Storybrand series.
Today, I am reading a new chapter HAS A PROBLEM from the book Building a StoryBrand written by Author, Donald Miller.
Info! 💬
By reading this book
Building a StoryBrand
by Donald Miller, you will learn the seven universal story points all humans respond to. The real reason customers make purchases. How to simplify a brand message so people understand and act on it. How to create the most effective messaging for websites, brochures, and social media
Yesterday, I read a section A CHARACTER from The Simple SB7 Framework chapter.
CHAPTER 5
HAS A PROBLEM
StoryBrand Principle Two: Companies tend to sell solutions to external problems, but customers buy solutions to internal issues.
In the previous chapter A CHARACTER, the author showed how to enter into your customers' story. In this chapter HAS A PROBLEM you will see how you can increase their interest in your brand.
How to increase your customer's interest?
You borrow another play from the storyteller's playbook; you start talking about the problems your customers face.
When we identify our customers' problems, they recognize us as a brand that understands them.
Identifying our customers' problems deepens their interest in the story we are telling.
HOW TO TALK ABOUT YOUR CUSTOMERS' PROBLEMS
First, though, let's start with the root of where all this conflict is coming from.
Identify the villain.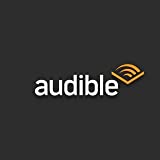 Do you know you can listen to this book on Amazon Audible for FREE?
If you are not into reading like me, then you can listen to this book for FREE on Amazon Audible
Don't Read. Just 🎧
Every Story Needs a Villain
The villain doesn't have to be a person, but without question, it should have personified characteristics.
Here are four characteristics that make for a good villain on your StoryBrand BrandScript:
1.​The villain should be a root source.
2.​The villain should be relatable.
3.​The villain should be singular.
4.​The villain should be real.
Alright. That's it for today, and we will read next section The Three Levels of Conflict tomorrow.
Key Takeaways
When we identify our customers' problems, they recognize us as a brand that understands them.
Summary
It bears repeating. The more we talk about the problems of our customers' experience, the more interest they will have in our brand.
---
I can confidently recommend this book as I am into chapter 5, and I would go as far as to say this is the best book I have read till date in this genre. Pick the book using the link below or just go to Amazon and search. It doesn't matter. Catch you later, alligator.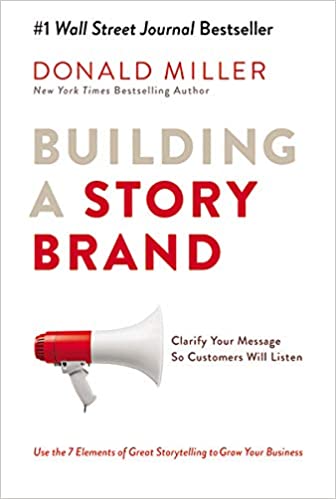 Author(s): Donald Miller
Short Blurb: Explains how businesses can better connect with their customers through the use of a simplified …
Read more
Buy from Amazon
---
Part 13 of 34 in the 📖 Building A Storybrand book series.
Series Start | Building A Storybrand - Day 12 | Building A Storybrand - Day 14
---
Amazon Associates Disclaimer! 💬
As an Amazon Associate, I earn from qualifying purchases. I make a tiny commission if you buy using one of the links above at no additional cost to you. I use the money to buy another book 📖 to review or grab a beer 🍺 Super duper thanks 🙌