This post is part of the 📖 Building A Storybrand series.
Today, I am reading some new sections from chapter HAS A PROBLEM from the book Building a StoryBrand written by Author, Donald Miller.
Info! 💬
By reading this book
Building a StoryBrand
by Donald Miller, you will learn the seven universal story points all humans respond to. The real reason customers make purchases. How to simplify a brand message so people understand and act on it. How to create the most effective messaging for websites, brochures, and social media
Yesterday, I read HAS A PROBLEM section from The Simple SB7 Framework chapter.
CHAPTER 5
PHILOSOPHICAL PROBLEMS
It's about the question why. Why does this story matter in the overall epic of humanity?
What's the Deeper Meaning?
People want to be involved in a story that is larger than themselves.
Brands that give customers a voice in a larger narrative adds value to their products by giving their customers a more profound sense of meaning.
The Perfect Brand Promise
Your customer isn't just looking for a resolution to one level of a problem; they're hoping for a resolution to all three (Internal, external, philosophical).
The author showed several successful companies who resolved all the three problems. I will give just one cause I don't feel right to re-produce everything here. It is not ethical or permitted.
TESLA MOTORCARS:
Villain: Gas guzzling, inferior technology

External: I need a car.

Internal: I want to be an early adopter of new technology.

Philosophical: My choice of the car ought to help save the environment.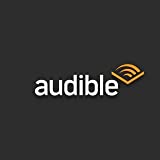 Do you know you can listen to this book on Amazon Audible for FREE?
If you are not into reading like me, then you can listen to this book for FREE on Amazon Audible
Don't Read. Just 🎧
WHAT CHALLENGES ARE YOU HELPING YOUR CUSTOMER OVERCOME?
Is there a single villain your brand stands against?

And what external problem is that villain causing?

How is that external problem making your customers feel?
CLARIFY YOUR MESSAGE SO CUSTOMERS LISTEN
Either alone or with a team, brainstorm all of the literal and metaphorical villains your brand takes a stand against.
Brainstorm the external problems your brand resolves.
Key Takeaways
Don't include three villains and seven external problems and four internal problems. Keep it just simple and straightforward.
Summary
If we really want our business to grow, we should position our products as the resolution to an external, internal, and philosophical problem and frame the "Buy Now" button as the action a customer must take to create closure in their story.
That's it for today. We finished chapter 5.
Up to now, we finished the following chapter from the SB7 Framework (StoryBrand Framework), "A Character" and "Has A Problem". Tomorrow I will come back with a new chapter AND MEETS A GUIDE.
---
I can confidently recommend this book as I am into chapter 5, and I would go as far as to say this is the best book I have read till date in this genre. Pick the book using the link below or just go to Amazon and search. It doesn't matter. Catch you later, alligator.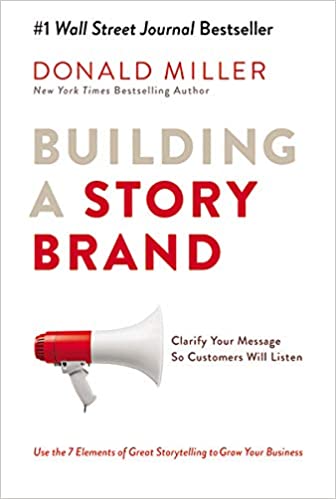 Author(s): Donald Miller
Short Blurb: Explains how businesses can better connect with their customers through the use of a simplified …
Read more
Buy from Amazon
---
Part 15 of 34 in the 📖 Building A Storybrand book series.
Series Start | Building A Storybrand - Day 14 | Building A Storybrand - Day 16
---
Amazon Associates Disclaimer! 💬
As an Amazon Associate, I earn from qualifying purchases. I make a tiny commission if you buy using one of the links above at no additional cost to you. I use the money to buy another book 📖 to review or grab a beer 🍺 Super duper thanks 🙌