This post is part of the 📖 Building A Storybrand series.
Today, I am reading some sections from chapter And Meets A Guide from the book Building a StoryBrand written by Author, Donald Miller.
Info! 💬
By reading this book
Building a StoryBrand
by Donald Miller, you will learn the seven universal story points all humans respond to. The real reason customers make purchases. How to simplify a brand message so people understand and act on it. How to create the most effective messaging for websites, brochures, and social media
Yesterday, I read THE TWO CHARACTERISTICS OF A GUIDE section from And Meets A Guide chapter.
Demonstrate Authority
The guide doesn't have to be perfect, but the guide needs to have serious experience helping other heroes win the day.
So how do we express our authority without bragging about ourselves so much that we step into the role of hero?
There are four easy ways to add just the right amount of authority to our marketing.
Testimonials
Statistics
Awards
Logos
Testimonials: Let others do the talking for you. If you have satisfied customers, place a few testimonials on your website.
Statistics: How many satisfied customers have you helped? How much money have you helped them save? By what percentage have their businesses grown since they started working with you?
Awards: If you've won a few awards for your work, feel free to include small logos or indications of those awards at the bottom of your page.
Logos: If you provide a business-to-business product or service, place logos of known businesses you've worked within your marketing collateral.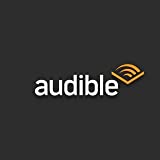 Do you know you can listen to this book on Amazon Audible for FREE?
If you are not into reading like me, then you can listen to this book for FREE on Amazon Audible
Don't Read. Just 🎧
Key Takeaways
Avoid stacking ten to twenty testimonials; otherwise you run the risk of positioning yourself as the hero.

Three is a great number to start with and will serve the need most customers have to make sure you know what you are doing.
Summary
Take a minute to scan your marketing material and ask yourself whether you've demonstrated competency. Remember, you don't have to brag about yourself. Testimonials, logos, awards, and statistics will allow customers to check the "trust" box in the back of their minds.
---
I can confidently recommend this book as I am into chapter 5, and I would go as far as to say this is the best book I have read till date in this genre. Pick the book using the link below or just go to Amazon and search. It doesn't matter. Catch you later, alligator.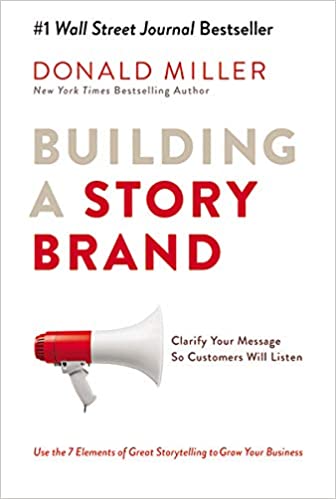 Author(s): Donald Miller
Short Blurb: Explains how businesses can better connect with their customers through the use of a simplified …
Read more
Buy from Amazon
---
Part 18 of 34 in the 📖 Building A Storybrand book series.
Series Start | Building A Storybrand - Day 17 | Building A Storybrand - Day 19
---
Amazon Associates Disclaimer! 💬
As an Amazon Associate, I earn from qualifying purchases. I make a tiny commission if you buy using one of the links above at no additional cost to you. I use the money to buy another book 📖 to review or grab a beer 🍺 Super duper thanks 🙌