This post is part of the 📖 Building A Storybrand series.
Today, I am reading some sections from chapter WHO GIVES THEM A PLAN from the book Building a StoryBrand written by Author, Donald Miller.
Info! 💬
By reading this book
Building a StoryBrand
by Donald Miller, you will learn the seven universal story points all humans respond to. The real reason customers make purchases. How to simplify a brand message so people understand and act on it. How to create the most effective messaging for websites, brochures, and social media
Yesterday, I read HOW TO MAKE A GREAT FIRST IMPRESSION section from And Meets A Guide chapter.
Chapter 7
WHO GIVES THEM A PLAN
StoryBrand Principle Four: Customers trust a guide who has a plan.
At this point in our customer's journey,
1) we've identified something they want, which got the story started.
2) Then, we defined their problems, which created intrigue as to whether we can help them overcome their challenges.
3) Then, we introduced ourselves as the guide by expressing empathy and demonstrating authority, which established trust.
And yet, even with all this, the customer isn't going to place an order. Something is missing.
We need a plan, and we will discuss the plan in this chapter.
THE PLAN CREATES CLARITY
Remember the mantra "If you confuse, you lose"? Not having a plan is a guaranteed way to confuse your customers.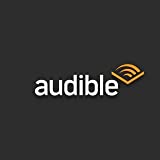 Do you know you can listen to this book on Amazon Audible for FREE?
If you are not into reading like me, then you can listen to this book for FREE on Amazon Audible
Don't Read. Just 🎧
THE PROCESS PLAN
A process plan can describe the steps a customer needs to take to buy our product, or the steps the customer needs to take to use our product after they buy it, or a mixture of both.
For instance, if you're selling an expensive product, you might break down the steps like this:
1.​Schedule an appointment. 2.​Allow us to create a customized plan. 3.​Let's execute the plan together.
A process plan can also combine the pre- and post-purchase steps. For instance:
1.​Test-drive a car. 2.​Purchase the car. 3.​Enjoy free maintenance for life.
Key Takeaways
The key to the success of any plan is to alleviate confusion for our customers. What steps do they need to take to do business with you? Spell out those steps, and it'll be as though you've paved a sidewalk through a field. More people will cross the field.
Summary
Create a process plan for your product or service. Walk your customer and show them what steps they could take to cross the obstacle and do a business with you.

The whole point of creating a plan is to alleviate customers' confusion.
---
I can confidently recommend this book as I am into chapter 5, and I would go as far as to say this is the best book I have read till date in this genre. Pick the book using the link below or just go to Amazon and search. It doesn't matter. Catch you later, alligator.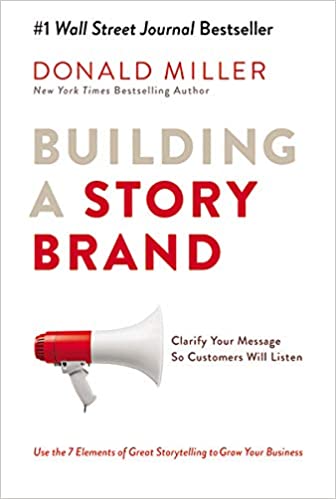 Author(s): Donald Miller
Short Blurb: Explains how businesses can better connect with their customers through the use of a simplified …
Read more
Buy from Amazon
---
Part 20 of 34 in the 📖 Building A Storybrand book series.
Series Start | Building A Storybrand - Day 19 | Building A Storybrand - Day 21
---
Amazon Associates Disclaimer! 💬
As an Amazon Associate, I earn from qualifying purchases. I make a tiny commission if you buy using one of the links above at no additional cost to you. I use the money to buy another book 📖 to review or grab a beer 🍺 Super duper thanks 🙌