This post is part of the 📖 Building A Storybrand series.
Today, I am reading new chapter THAT HELPS THEM AVOID FAILURE from the book Building a StoryBrand written by Author, Donald Miller.
Info! 💬
By reading this book
Building a StoryBrand
by Donald Miller, you will learn the seven universal story points all humans respond to. The real reason customers make purchases. How to simplify a brand message so people understand and act on it. How to create the most effective messaging for websites, brochures, and social media
Yesterday, I read Two Kinds of Calls to Action section from And Meets A Guide chapter.
CHAPTER 9
THAT HELPS THEM AVOID FAILURE
StoryBrand Principle Six: Every human being is trying to avoid a tragic ending.
A story lives and dies based on the question: Will the hero succeed, or will they fail?
Brands that don't warn their customers about what could happen if they don't buy their products fail to answer the "so what" question every customer is secretly asking.
WHAT'S THERE TO LOSE?
The obvious question is: What will the customer lose if they don't buy our products?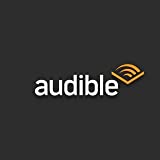 Do you know you can listen to this book on Amazon Audible for FREE?
If you are not into reading like me, then you can listen to this book for FREE on Amazon Audible
Don't Read. Just 🎧
People Are Motivated by Loss Aversion
People hate losing $100 more than they like winning $100. This, of course, means loss aversion is a more significant motivator of buying decisions than potential gains.
In Dominic Infante, Andrew Rancer, and Deanna Womack's book Building Communication Theory, they propose a four-step process called a "fear appeal."
1) We must make a reader (or listener) know they are vulnerable to a threat.
For example:
"Nearly 30 per cent of all homes have evidence of termite infestation."
2) We should let the reader know that since they're vulnerable, they should take action to reduce their vulnerability.
For example:
"Since nobody wants termites, you should do something about it to protect your home."
3) We should let them know about a specific call to action that protects them from the risk.
For example:
"We offer a complete home treatment that will insure your house is free of termites."
4) We should challenge people to take this specific action.
For example: "Call us today and schedule your home treatment."
Key Takeaways
Our desire to avoid pain motivates us to seek a resolution to our problems.
Emphasizing potential loss is more than just good storytelling; it's good behavioural economics.
Summary
Find a present a gentle way of agitating a fear and then highlight a path that would return readers or listeners to peace and stability.
---
I can confidently recommend this book as I am into chapter 5, and I would go as far as to say this is the best book I have read till date in this genre. Pick the book using the link below or just go to Amazon and search. It doesn't matter. Catch you later, alligator.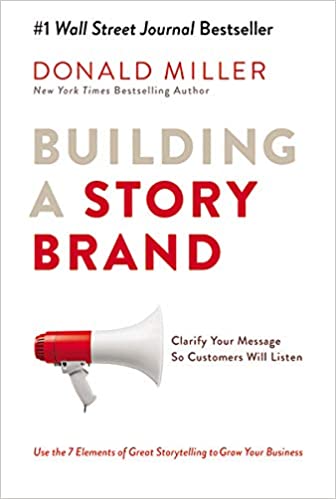 Author(s): Donald Miller
Short Blurb: Explains how businesses can better connect with their customers through the use of a simplified …
Read more
Buy from Amazon
---
Part 24 of 34 in the 📖 Building A Storybrand book series.
Series Start | Building A Storybrand - Day 23 | Building A Storybrand - Day 25
---
Amazon Associates Disclaimer! 💬
As an Amazon Associate, I earn from qualifying purchases. I make a tiny commission if you buy using one of the links above at no additional cost to you. I use the money to buy another book 📖 to review or grab a beer 🍺 Super duper thanks 🙌