This post is part of the 📖 Building A Storybrand series.
Today, I am reading a section AND ENDS IN A SUCCESS from the chapter THAT HELPS THEM AVOID FAILURE from the book Building a StoryBrand written by Author, Donald Miller.
Info! 💬
By reading this book
Building a StoryBrand
by Donald Miller, you will learn the seven universal story points all humans respond to. The real reason customers make purchases. How to simplify a brand message so people understand and act on it. How to create the most effective messaging for websites, brochures, and social media
Yesterday, I read Fear Is Salt in the Recipe section from And Meets A Guide chapter.
CHAPTER 10
AND ENDS IN A SUCCESS
StoryBrand Principle Seven: Never assume people understand how your brand can change their lives. Tell them.
Stew Friedman at the Wharton School puts it, defining a "compelling image of an achievable future," leaders captivate the imaginations of their audiences.
Successful brands, like successful leaders, make it clear what life will look like if somebody engages their products or services.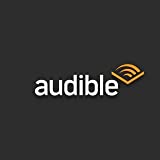 Do you know you can listen to this book on Amazon Audible for FREE?
If you are not into reading like me, then you can listen to this book for FREE on Amazon Audible
Don't Read. Just 🎧
THE ENDING SHOULD BE SPECIFIC AND CLEAR
Nobody gets excited about a muddled vision. Stories aren't vague; they're defined; they're about specific things happening to specific people. Otherwise, they're not stories; they're just lofty notions.
BEFORE AND AFTER
We have to talk about the end vision we have for their lives in our keynotes, in our e-mail blasts, on our websites, and everywhere else.
HOW TO END A STORY FOR YOUR CUSTOMER
The three dominant ways storytellers end a story is by allowing the hero to
Win some sort of power or position.
Be unified with somebody or something that makes them whole.
Experience some kind of self-realization that also makes them whole.
CLARIFY YOUR MESSAGE SO CUSTOMERS LISTEN
Action items:
Brainstorm the successful resolution you're helping your customers achieve. What will their lives look like if they use your products and services?
That's for today. Join me tomorrow for a brand new chapter called PEOPLE WANT YOUR BRAND TO PARTICIPATE IN THEIR TRANSFORMATION
I love it so much I am planning to pick the physical copy today from the Amazon so that I can highlight and scribble with colours and whatnot.
---
I can confidently recommend this book as I am into chapter 5, and I would go as far as to say this is the best book I have read till date in this genre. Pick the book using the link below or just go to Amazon and search. It doesn't matter. Catch you later, alligator.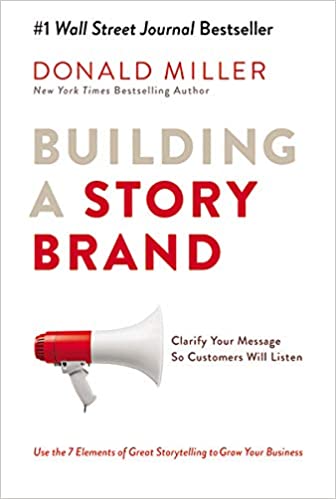 Author(s): Donald Miller
Short Blurb: Explains how businesses can better connect with their customers through the use of a simplified …
Read more
Buy from Amazon
---
Part 26 of 34 in the 📖 Building A Storybrand book series.
Series Start | Building A Storybrand - Day 25 | Building A Storybrand - Day 27
---
Amazon Associates Disclaimer! 💬
As an Amazon Associate, I earn from qualifying purchases. I make a tiny commission if you buy using one of the links above at no additional cost to you. I use the money to buy another book 📖 to review or grab a beer 🍺 Super duper thanks 🙌