This post is part of the 📖 Building A Storybrand series.
Today, I am reading a new chapter Using StoryBrand To Transform Company Culture from the book Building a StoryBrand written by Author, Donald Miller.
Info! 💬
By reading this book
Building a StoryBrand
by Donald Miller, you will learn the seven universal story points all humans respond to. The real reason customers make purchases. How to simplify a brand message so people understand and act on it. How to create the most effective messaging for websites, brochures, and social media
Yesterday, I read BUILDING A BETTER WEBSITE section from People Want Your Brand to Participate in thier Transformation chapter.
Chapter 13
Using StoryBrand To Transform Company Culture
Companies who calibrate their activities around a familiar story don't just state their mission; they're on a mission. They didn't just dream about a better story; their culture tells one.
Just because you know the story doesn't mean your team does.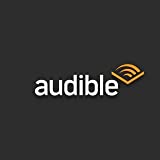 Do you know you can listen to this book on Amazon Audible for FREE?
If you are not into reading like me, then you can listen to this book for FREE on Amazon Audible
Don't Read. Just 🎧
To transform your company with StoryBrand script, you need to do these five things:
Create a BrandScript with your leadership team.
Audit the existing thoughtmosphere.
Create a custom StoryBrand culture implementation plan.
Optimize internal communications to support the plan.
Install a self-sustained team to enhance the culture.
That's it for today. This chapter is for CEOs, CTOs, CFOs like the higher-ups and I got bored to death to finish. It could be a very important chapter, but not for me. You may find it interesting. You can safely ignore this chapter.
---
I can confidently recommend this book as I am into chapter 5, and I would go as far as to say this is the best book I have read till date in this genre. Pick the book using the link below or just go to Amazon and search. It doesn't matter. Catch you later, alligator.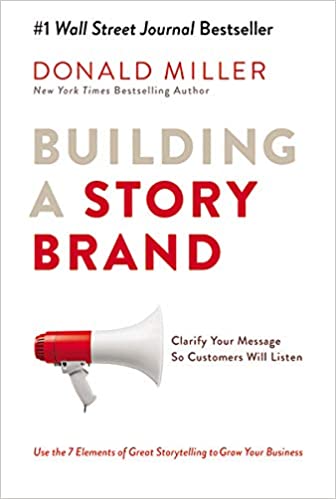 Author(s): Donald Miller
Short Blurb: Explains how businesses can better connect with their customers through the use of a simplified …
Read more
Buy from Amazon
---
Part 29 of 34 in the 📖 Building A Storybrand book series.
Series Start | Building A Storybrand - Day 28 | Building A Storybrand - Day 30
---
Amazon Associates Disclaimer! 💬
As an Amazon Associate, I earn from qualifying purchases. I make a tiny commission if you buy using one of the links above at no additional cost to you. I use the money to buy another book 📖 to review or grab a beer 🍺 Super duper thanks 🙌