This post is part of the 📖 Building A Storybrand series.
Today, I am reading a new chapter THE STORYBRAND MARKETING ROADMAP from the book Building a StoryBrand written by Author, Donald Miller.
Info! 💬
By reading this book
Building a StoryBrand
by Donald Miller, you will learn the seven universal story points all humans respond to. The real reason customers make purchases. How to simplify a brand message so people understand and act on it. How to create the most effective messaging for websites, brochures, and social media
Yesterday, I read Using StoryBrand To Transform Company Culture section from People Want Your Brand to Participate in thier Transformation chapter.
Chapter 13
THE STORYBRAND MARKETING ROADMAP
Five (almost free) things you can do to implement the StoryBrand Framework and grow your business
What are the five (almost free) things you can do to grow your business? Here they are:
Create a One-liner.
Create a Lead Generator and Collect E-mail Addresses.
Create an Automated E-Mail Drip Campaign.
Collect and Tell Stories of Transformation.
Create a System That Generates Referrals.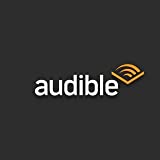 Do you know you can listen to this book on Amazon Audible for FREE?
If you are not into reading like me, then you can listen to this book for FREE on Amazon Audible
Don't Read. Just 🎧
Create a One-liner:
Imagine memorising a single statement you could repeat after anybody asks what you do. And imagine that statement being relevant to the needs of potential customers.
Imagine this statement being so powerful it causes people to ask for your business card.
The one-liner you will create for your company will work like a logline in a movie; it will intrigue qualified buyers and invite them to do business with you.
To craft a compelling one-liner, we'll employ a distilled version of the StoryBrand Framework. If you use the following four components, you'll craft a powerful one-liner:
The Character
The Problem
The Plan
The Success
Keep Editing Your One-Liner Until It Works
Consider your first one-liner a rough draft. Write it down and test it repeatedly. Run it by your friends, spouse, potential customers, even strangers standing in line at Starbucks.
How to Use Your One-Liner
Memorise your one-liner and repeat it over and over. Have your team memorise the one-liner Include it on your website Repeat your one-liner in every piece of marketing collateral possible.
Summary
Print your one-liner on your business cards and in your social media bios.
Print it on your packaging. Include it in your e-mail signature.
Repeat it over and over to increase the percentage chance customers will read it.
---
I can confidently recommend this book as I am into chapter 5, and I would go as far as to say this is the best book I have read till date in this genre. Pick the book using the link below or just go to Amazon and search. It doesn't matter. Catch you later, alligator.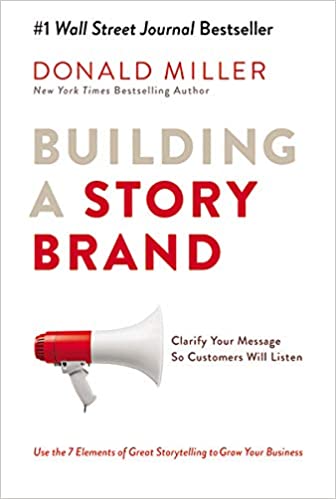 Author(s): Donald Miller
Short Blurb: Explains how businesses can better connect with their customers through the use of a simplified …
Read more
Buy from Amazon
---
Part 30 of 34 in the 📖 Building A Storybrand book series.
Series Start | Building A Storybrand - Day 29 | Building A Storybrand - Day 31
---
Amazon Associates Disclaimer! 💬
As an Amazon Associate, I earn from qualifying purchases. I make a tiny commission if you buy using one of the links above at no additional cost to you. I use the money to buy another book 📖 to review or grab a beer 🍺 Super duper thanks 🙌