This post is part of the 📖 Building A Storybrand series.
Today, I am reading the chapter THE STORYBRAND MARKETING ROADMAP from the book Building a StoryBrand written by Author, Donald Miller.
Info! 💬
By reading this book
Building a StoryBrand
by Donald Miller, you will learn the seven universal story points all humans respond to. The real reason customers make purchases. How to simplify a brand message so people understand and act on it. How to create the most effective messaging for websites, brochures, and social media
Yesterday, I read THE STORYBRAND MARKETING ROADMAP section from People Want Your Brand to Participate in thier Transformation chapter.
Chapter 13
ROADMAP TASK TWO: CREATE A LEAD-GENERATOR AND COLLECT EMAIL ADDRESSES
Email is the most valuable and effective way you can spread the word about your business, especially if your company revenue is under $ 5 million, and you don't have a large marketing budget.
So how do we get people to join our email list? We offer them something valuable in return, something more valuable than the vague offer of a newsletter.
How to Create an Irresistible Lead Generator
To combat noise in today's marketplace, your lead generator must do two things:
Provide enormous value for your customer
Establish you as an authority in your field
Email allows us to segment our customers by their interests and offer different products to solve their various problems.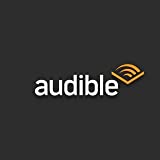 Do you know you can listen to this book on Amazon Audible for FREE?
If you are not into reading like me, then you can listen to this book for FREE on Amazon Audible
Don't Read. Just 🎧
Five Types of Lead Generators for All Types of Businesses
Downloadable Guide
Online Course or Webinar
Software Demos or a Free Trail
Free Samples
Live Events
Still Stuck? Swipe Ideas From These Examples
5 Mistakes People Make with Their Million Dollars — A downloadable PDF guide offered by a financial advisor who wanted to find young, newly wealthy clients to help them with their financial planning
Building Your Dream Home: 10 Things to Get Right Before You Build"—A free e-book offered by an architect who wanted to establish herself as a guide to families looking to build a custom home.
How Much Value Should I Give Away for Free?
According to the Author's, he said "we should be generous—very generous. At StoryBrand, we certainly give away the "why," but we also give away an awful lot of the "how." It's never cost me to be generous with my customers."
Where Should I Feature My Lead Generator?
Pop-ups, the stats are clear: they readily outperform nearly every other type of Internet advertising. Just make sure there's a ten-second buffer.
Summary
Like farming a field, building a healthy and engaged email list takes time, but it's time well spent. Start today. A year from now, you'll be glad you did.
---
I can confidently recommend this book as I am into chapter 5, and I would go as far as to say this is the best book I have read till date in this genre. Pick the book using the link below or just go to Amazon and search. It doesn't matter. Catch you later, alligator.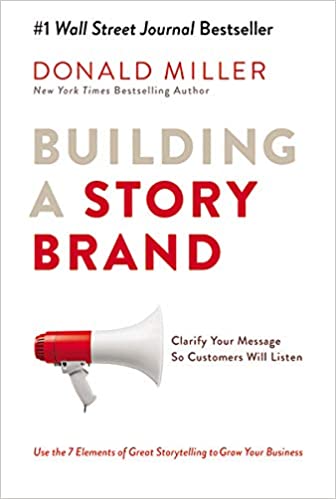 Author(s): Donald Miller
Short Blurb: Explains how businesses can better connect with their customers through the use of a simplified …
Read more
Buy from Amazon
---
Part 31 of 34 in the 📖 Building A Storybrand book series.
Series Start | Building A Storybrand - Day 30 | Building A Storybrand - Day 32
---
Amazon Associates Disclaimer! 💬
As an Amazon Associate, I earn from qualifying purchases. I make a tiny commission if you buy using one of the links above at no additional cost to you. I use the money to buy another book 📖 to review or grab a beer 🍺 Super duper thanks 🙌