This post is part of the 📖 Building A Storybrand series.
Today, I am reading a new section THE SECRET WEAPON THAT WILL GROW YOUR BUSINESS from the second chapter of the book Building a StoryBrand written by Author, Donald Miller.
Info! 💬
By reading this book
Building a StoryBrand
by Donald Miller, you will learn the seven universal story points all humans respond to. The real reason customers make purchases. How to simplify a brand message so people understand and act on it. How to create the most effective messaging for websites, brochures, and social media
Yesterday I read a section CLARIFY YOUR MESSAGE that every business do in their communication.
THE SECRET WEAPON THAT WILL GROW YOUR BUSINESS
Nobody can look away from a good story. In fact, neuroscientists claim the average human being spends more than 30 per cent of their time daydreaming unless they're reading, listening to, or watching a story unfold.
Story is the greatest weapon we have to combat noise because it organizes information in such a way that people are compelled to listen.
We need a filter. The essence of branding is to create simple, relevant messages we can repeat over and over so that we "brand" ourselves into the public consciousness.
STORY IN A NUTSHELL
Here is nearly every story you see or hear in a nutshell: A CHARACTER who wants something encounters a PROBLEM before they can get it. At the peak of their despair, a GUIDE steps into their lives gives them a PLAN and CALLS THEM TO ACTION. That action helps them avoid FAILURE and ends in SUCCESS.
That's it for today. I am going to read the same chapter tomorrow but a different section The Three Crucial Questions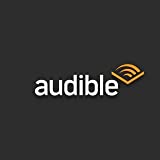 Do you know you can listen to this book on Amazon Audible for FREE?
If you are not into reading like me, then you can listen to this book for FREE on Amazon Audible
Don't Read. Just 🎧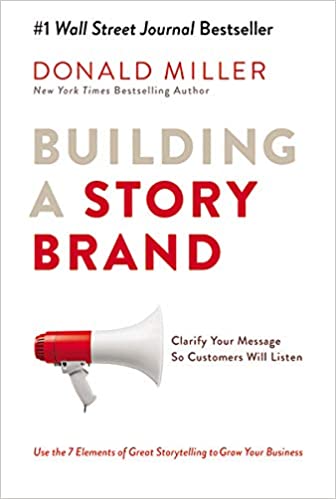 Author(s): Donald Miller
Short Blurb: Explains how businesses can better connect with their customers through the use of a simplified …
Read more
Buy from Amazon
---
Part 5 of 34 in the 📖 Building A Storybrand book series.
Series Start | Building A Storybrand - Day 4 | Building A Storybrand - Day 6
---
Amazon Associates Disclaimer! 💬
As an Amazon Associate, I earn from qualifying purchases. I make a tiny commission if you buy using one of the links above at no additional cost to you. I use the money to buy another book 📖 to review or grab a beer 🍺 Super duper thanks 🙌