This post is part of the 📖 Building A Storybrand series.
Today, I am reading a new section THE STORY BRAND FRAMEWORK from the second chapter of the book Building a StoryBrand written by Author, Donald Miller.
Info! 💬
By reading this book
Building a StoryBrand
by Donald Miller, you will learn the seven universal story points all humans respond to. The real reason customers make purchases. How to simplify a brand message so people understand and act on it. How to create the most effective messaging for websites, brochures, and social media
Yesterday I read a section A Character that every business do in their communication.
3. And Meets a Guide
STORYBRAND PRINCIPLE THREE: CUSTOMERS AREN'T LOOKING FOR ANOTHER HERO; THEY'RE LOOKING FOR A GUIDE.
Brands that position themselves as heroes unknowingly compete with their potential customers.
4. Who Gives Them a Plan
STORYBRAND PRINCIPLE FOUR: CUSTOMERS TRUST A GUIDE WHO HAS A PLAN.
Making a purchase is a huge step, especially if our products or services are expensive.
Now, it's your job to clear the path that takes away any confusion they might have about how to do business with us.
In almost every story, the guide gives the hero a plan, or a bit of information, or a few steps they can use to get the job done.
5. And Calls Them to Action
STORYBRAND PRINCIPLE FIVE: CUSTOMERS DO NOT TAKE ACTION UNLESS THEY ARE CHALLENGED TO TAKE ACTION.
A call to action involves communicating a clear and direct step our customer can take to overcome their challenge and return to a peaceful life.
That's it for today. We will read the remaining sections tomorrow.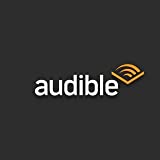 Do you know you can listen to this book on Amazon Audible for FREE?
If you are not into reading like me, then you can listen to this book for FREE on Amazon Audible
Don't Read. Just 🎧
Key Takeaways
When a brand comes along and positions itself as the hero, customers remain distant.

Human beings take action when their story challenges them to do so.

Without clear calls to action, people will not engage our brand.
Summary
In this second chapter, we have seen three things. Customer is our hero, and we (companies) are merely a helper.
Up to now, we have seen.
A Character (our customer)
Has a Problem
And Meets a Guide (You or your company)
Who Gives Them a Plan
And Calls Them to Action (You show them a way to take an action)
You remember, there are 7 things in this storybrand framework. We will read the remaining 2 missing pieces in the framework tomorrow.
Catch you later, alligator.
Buy the book now using the link below. It's worth every penny. This is my call to action to you.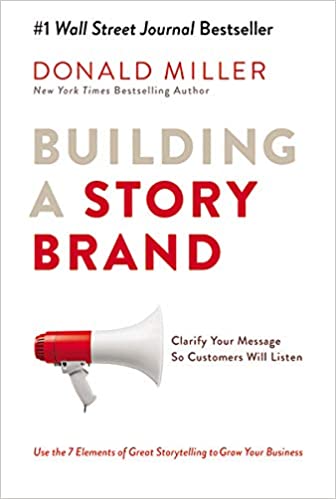 Author(s): Donald Miller
Short Blurb: Explains how businesses can better connect with their customers through the use of a simplified …
Read more
Buy from Amazon
---
Part 8 of 34 in the 📖 Building A Storybrand book series.
Series Start | Building A Storybrand - Day 7 | Building A Storybrand - Day 9
---
Amazon Associates Disclaimer! 💬
As an Amazon Associate, I earn from qualifying purchases. I make a tiny commission if you buy using one of the links above at no additional cost to you. I use the money to buy another book 📖 to review or grab a beer 🍺 Super duper thanks 🙌