This post is part of the 📖 Building A Storybrand series.
Today, I am reading a new section THE STORY BRAND FRAMEWORK from the second chapter of the book Building a StoryBrand written by Author, Donald Miller.
Info! 💬
By reading this book
Building a StoryBrand
by Donald Miller, you will learn the seven universal story points all humans respond to. The real reason customers make purchases. How to simplify a brand message so people understand and act on it. How to create the most effective messaging for websites, brochures, and social media
Yesterday I read a section 3. And Meets a Guide that every business do in their communication.
6. That Helps Them Avoid Failure
STORYBRAND PRINCIPLE SIX: EVERY HUMAN BEING IS TRYING TO AVOID A TRAGIC ENDING.
Stories live and die on a single question: What's at stake?
If nothing can be gained or lost, nobody cares.
Will the hero disarm the bomb, or will people be killed?
Will the guy get the girl, or will he be lonely and filled with self-doubt?
These are the kinds of questions in the minds of a story-hungry audience.
If there's nothing at stake in whether or not I buy your product, I'm not going to buy your product.
Simply put, we must show people the cost of not doing business with us.
The point is this: your story needs stakes.
7. And Ends in a Success
STORYBRAND PRINCIPLE SEVEN: NEVER ASSUME PEOPLE UNDERSTAND HOW YOUR BRAND CAN CHANGE THEIR LIVES. TELL THEM.
We must tell our customers how great their life can look if they buy our products and services.
Everybody wants to be taken somewhere. If we don't tell people where we're taking them, they'll engage another brand.
As you walk through the seven parts of the StoryBrand Framework, simply follow these three steps:
1.​Read each of the next seven chapters.
2.​After you read each chapter, brainstorm potential messages you might use to populate your BrandScript.
3.​Carefully look at your brainstorm and then decide on a specific message to use in each section of your BrandScript.
That's it for today. We will see the first Storybrand Framework A CHARACTER in depth tomorrow. We are going into the meaty stuff of the book.
Now you know there are 7 parts in the SB7 Framework. But we will deep dive into each one. The book is worth just for this introduction chapter so don't hesitate to buy.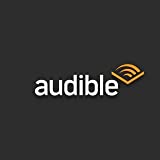 Do you know you can listen to this book on Amazon Audible for FREE?
If you are not into reading like me, then you can listen to this book for FREE on Amazon Audible
Don't Read. Just 🎧
Key Takeaways
If there is nothing at stake in a story, there is no story.

Simply put, we must show people the cost of not doing business with us.
Summary
WHEN YOU FEEL CONFUSED, CLARIFY YOUR MESSAGE.
Every human being is already speaking the language of story, so when you begin using the SB7 Framework, you'll finally be speaking their language.
Up to now, we have just understood what involved in the SB7 Framework.
We know there are 7 things in SB7 Framework:
A Character (our customer)
Has a Problem
And Meets a Guide (You or your company)
Who Gives Them a Plan
And Calls Them to Action (You show them a way to take action)
That Helps Them Avoid Failure
And Ends in a Success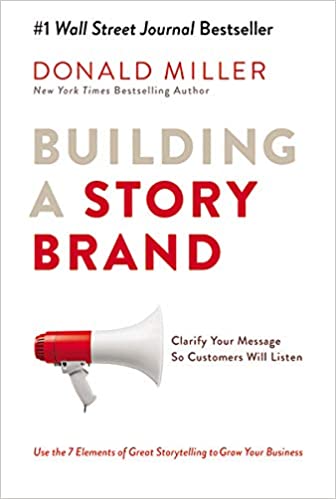 Author(s): Donald Miller
Short Blurb: Explains how businesses can better connect with their customers through the use of a simplified …
Read more
Buy from Amazon
---
Part 9 of 34 in the 📖 Building A Storybrand book series.
Series Start | Building A Storybrand - Day 8 | Building A Storybrand - Day 10
---
Amazon Associates Disclaimer! 💬
As an Amazon Associate, I earn from qualifying purchases. I make a tiny commission if you buy using one of the links above at no additional cost to you. I use the money to buy another book 📖 to review or grab a beer 🍺 Super duper thanks 🙌