This post is part of the 📖 Everybody Writes series.
Today I started reading a new book Everybody Writes written by Author Ann Handley.
The goal of this book Everybody Writes is to guide you in creating ridiculously good content by showing how to write better (or how to hate writing less). Tell a true story interestingly. The book will show you best practices for creating credible, trustworthy content steeped in some time-honoured rules of solid journalism and finally, content tools that everyone should use.
The book is started brightly with an acknowledgement section, and a sentence grabbed my immediate attention and made me laugh out loud.
Writing a book is birthing a Volkswagen. 😀
Me (as Narendra, not the author of the book) as an aspiring author fully resonate with the above statement.
As I am in the process of writing a book, I am going to steal some of the ideas presented in the books Acknowledgement section.
Introduction Chapter:
But I'm Not a Writer
If you have a website, you are a publisher. If you are on social media, you are in marketing. And that means we are all writers.
Yeah, but who cares about writing anymore? In a time-challenged world dominated by short and snappy, by click-bait headlines and Twitter streams and Instagram feeds and gifs and video and Snapchat and YOLO and LOL and #tbt… does the idea of focusing on writing seem pedantic or ordinary?"
Our writing can make us look smart, or it can make us look stupid. It can make us seem fun, or warm, or competent, or trustworthy. But it can also make us seem humdrum or discombobulated or flat-out boring.
That means you've got to choose words well and write with economy and style and honest empathy for your reader. And it means you put a new value on an often-overlooked skill in content marketing: how to write, and how to tell a true story really, really well.
What is content
Content isn't limited to the text on your webpages, or product pages are blogs or email newsletters.
Content is entire user experience — Kristina Halvorson
Everything the light touches is content.
Words are indeed our emissaries and ambassadors, carrying important messages for us.
Amazon's Jeff Bezos reportedly relies on writing to hold effective meetings, requiring senior executives to read six-page narrative memos prior to in-person meetings.
Every one of us now has the awesome opportunity to own our own online publishing platforms—websites, blogs, email newsletters, Facebook pages, Twitter streams, and so on.
Why we need to wage a war on content mediocrity
We have become a planet of publishers
Brevity and clarity matter more than ever
What matters now isn't storytelling; what matters is telling a true story well.
Quality content means content that is packed with clear utility and is brimming with inspiration, and it has relentless empathy for the audience.
The book is separated into six sections.
Part I - How to write better
Part II - Grammar and usage
Part III - Story rules
Part IV - Publishing rules
Part V - 13 things marketers write
Part VI - Content tools
Vocabulary
I found a word. I heard this before, but I like how the author used it so including here.
Discombobulated - disconcert or confuse (someone)
Catchy Words
Eeyore than Seabiscuit - Author, described this catchy word to say she's not an athletic person.
Linked murkily to muse and mysticism.
Usage: Writing well is considered a kind of art, linked murkily to muse and mysticism.
It's a myth where the author is going to debunk.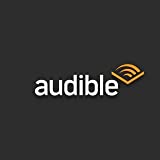 Do you know you can listen to this book on Amazon Audible for FREE?
If you hate reading like me, then you can listen to this book for FREE on Amazon Audible
Don't Read. Just 🎧
Key Takeaways
Writing well is part habit, part knowledge of some fundamental rules, and part giving a damn.
We are all capable of producing good writing. Or, at least, better writing.
For businesses, good writing isn't merely any tool. It's the power tool they should be able to wield expertly.
Words matter. Your words (what you say) and style (how you say it) are your most cherished (and, yet, undervalued) assets.
Every content should have three elements.
Utility
Inspiration
Empathy
"Utility × Inspiration × Empathy = Quality Content" — Doug Kessler
Summary
A business should stand on the content they produce. Next, when you produce content, then you have to ask this question.
Think of it this way: If a visitor came to your website without its branding in place (logo, tagline, and so on), would he or she recognise it as yours?
If you stripped your branding from all your properties and lined up your words alongside a competitor's, would you recognise yourself? Would you stand out?
Make your content stand out in your business by telling your story from your unique perspective, with a voice and style that's all you.
Finally, don't forget this while you are writing any piece of content
"Utility × Inspiration × Empathy = Quality Content"
---
It's a huge chapter. As you can see how much notes I took. Ann Handley, the author, is funny and witty. I can't wait to read the next chapter Writing Rules: How to write better (and How to hate writing less) because I want to know how I improve my writing. It is a great start.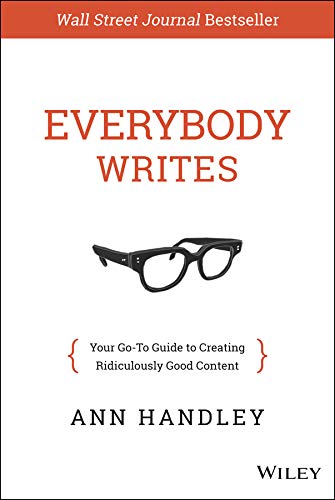 Author(s): Ann Handley
Short Blurb: Finally a go-to guide to creating and publishing the kind of content that will make your business …
Read more
Buy from Amazon
---
Part 1 of 35 in the 📖 Everybody Writes book series.
---
Amazon Associates Disclaimer! 💬
As an Amazon Associate, I earn from qualifying purchases. I make a tiny commission if you buy using one of the links above at no additional cost to you. I use the money to buy another book 📖 to review or grab a beer 🍺 Super duper thanks 🙌