This post is part of the 📖 Everybody Writes series.
Today I am reading Chapter 22 of the book Everybody Writes written by Author Ann Handley.
Info! 💬
The goal of this book
Everybody Writes
is to guide you in creating ridiculously good content by showing how to write better (or how to hate writing less).
Chapter 22
Find a Writing Buddy
Finding a writing buddy can feel like having someone to train and volley with. Together you might brainstorm ideas, give new writing the first read, give feedback, suggest improvements… in short, prod each other to do better work.
Where to find your writing buddy?
LinkEds and Writers

Copybloggers forums

Co-writers.com

Writersdigest.com/forum

Nanowrimo.org

Chapter 23
Avoid writing by committee
Having a buddy by your side is helpful. Having an entire committee on your back? Not so much.
If your writing is subject to committee or client approvals, here's some advice on how to get it approved.
Get sign-off on the bones of the outline, then start writing. (You can often avoid a lot of angst this way.)

Set clear expectations for how many rounds are acceptable in the approval process. One is fine. Five? Nope.

Seek an OK, not opinions. Please approve is likely to deliver far fewer edits than will please tell me if you have suggestions.

Chapter 24
Hire a Great Editor
The best writing—like the best parts of life, perhaps—is collaborative. It needs a great editor.
There are three major types of editors:
Copyeditors/proofreaders, who check facts and wield a push broom to clean up messy style issues, punctuation, typos, misspelling, and so on.

Substantive editors, who give a piece of writing a higher-level read and offer suggestions on how parts of it might be improved or which parts need to be expanded or condensed. Their review includes broad feedback on things like the overall development of a piece.

Line editors, who comb through a piece to correct grammar, word choice, and paragraph and sentence flow—while doing a good deal of rewriting as well, all without overwhelming a writer's voice.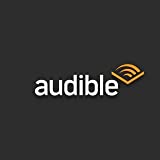 Do you know you can listen to this book on Amazon Audible for FREE?
If you are not into reading like me, then you can listen to this book for FREE on Amazon Audible
Don't Read. Just 🎧
Key Takeaways
Find a friend or a colleague who has a bit of literary bent. If not, you can find other writers online using countless forums, FB groups, LinkedIn communities etc.

If you need a committee to approve your process, then first get an agreement on the outline of your piece of writing.

The idea is to find someone whom you can brainstorm ideas, give feedback, suggest improvements etc.

Great editors transform your writing and take your narration to the next level.

Line editors are rare insight so hold them tight when you find one.
Summary
Have a buddy who can critique your writing. Hire a great editor, especially an editor who can do the line editing.
---
If you read and understand the excellent practical and easy implementable material in this book, it will surely transform your writing and business alike.
What are you waiting? Go and buy and transform your writing for good forever.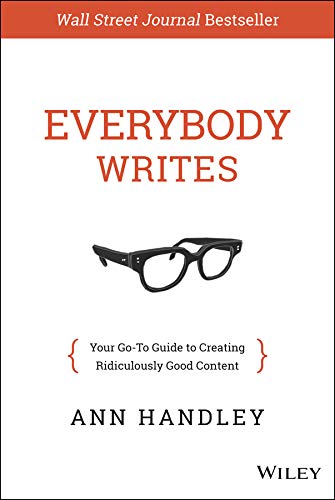 Author(s): Ann Handley
Short Blurb: Finally a go-to guide to creating and publishing the kind of content that will make your business …
Read more
Buy from Amazon
---
Part 13 of 35 in the 📖 Everybody Writes book series.
Series Start | Everybody Writes - Day 12 | Everybody Writes - Day 14
---
Amazon Associates Disclaimer! 💬
As an Amazon Associate, I earn from qualifying purchases. I make a tiny commission if you buy using one of the links above at no additional cost to you. I use the money to buy another book 📖 to review or grab a beer 🍺 Super duper thanks 🙌