This post is part of the 📖 Everybody Writes series.
Today I am reading Chapter 25 of the book Everybody Writes written by Author Ann Handley.
Info! 💬
The goal of this book
Everybody Writes
is to guide you in creating ridiculously good content by showing how to write better (or how to hate writing less).
Chapter 25
Be Rabid about Readability
Web writing is not necessarily short, but it is simple.
Shorter paragraphs with no more than three sentences or six lines (and just one is fine).

Shorter sentences with no more than 25 words in a sentence.

Straightforward words—in other words, avoid clichés, jargon, and buzzwords (for example, avoid utilize when you can write use, instead).

Use bulleted or numbered lists.

Highlight key points (like this one), either in bold or italic or as a pull quote.

Use subheadings to break up the text.

Add visual elements, such as graphics, photos, slide shows, and so on.

Use lots of white space to give your text room to breathe.
There are several readability scoring methods, but the best known is Flesch-Kincaid, in part because it's embedded in Microsoft Word. It's also embedded in some WordPress plug-ins, including Yoast's search engine optimization plug-in.
Here are some examples of average scores for various types of content using the Flesch-Kincaid scale:
Comics: 92

Consumer ads: 82

Reader's Digest: 65

Time magazine: 52

Harvard Business Review: 43

Standard insurance policy: 10
Microsoft Office includes a readability scoring tool based on the Flesch-Kincaid formula.

Chapter 26
End on an I-Can't-Wait-to-Get-Back-to-It Note
End a writing session when things are going well so that the next time you pick up that writing again so that some momentum carrying you into it.
Chapter 27
Set a Goal Based on Word Count (Not Time)
You can't improve what you don't measure
Having some goals and metrics in place has value for anyone who wants to become a more agile and hale writer.
But make sure you measure your writing in output (words) rather than in effort expended (time).
What specific number you choose for your daily writing goal is entirely arbitrary; you set your own benchmark.
"There is no try, there is only do." - Yoda
Know your weight class (writing churn, for example, 500 words per day) and try to stick to your habit. Consistency is the key ingredient. Don't burn yourself by hitting above your weight class.
Once you are comfortable with your output, then increase your output (to 750 words, for example from the original 500).
My Commentary (Narendra)
For example, I chose to write 2000 words a day in my business. After a rigorous editing process, I can salvage only 500-1200 words for that day.
My goal in my business is to write 2000 words per day. What about you? Let me know on Twitter.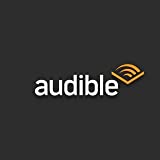 Do you know you can listen to this book on Amazon Audible for FREE?
If you are not into reading like me, then you can listen to this book for FREE on Amazon Audible
Don't Read. Just 🎧
Key Takeaways
Sometimes jargon might be necessary. The best advice, as always, is to know your audience.

Online we tend to scan more, so shorter words and sentences become even more important. Print media is slightly different. Nevertheless, a lot of white space is your best friend.

Readability scores are useful, especially if you don't know about your subject audience.

Longer sentences and words are harder to read and comprehend because they require more mental work.

End your writing session when things are going well.

Set a goal based on your word count and try to be consistent.
Summary
Make your text readable and follow guidelines like Flesch-Kincaid formula etc. I personally (not the author, me, Narendra) use Grammarly to craft a piece of writing and it spits out a readability score there and then and it is a fantastic piece of software. I highly recommend Grammarly app.
Be consistent with your writing efforts. It's been 39 days in a row that I am reading a book and then writing here on this blog. I can see how my writing and style improved over time with consistency. I am enjoying the process and hope to continue the streak.
---
If you read and understand the excellent practical and easy implementable material in this book, it will surely transform your writing and business alike.
What are you waiting? Go and buy and transform your writing for good forever.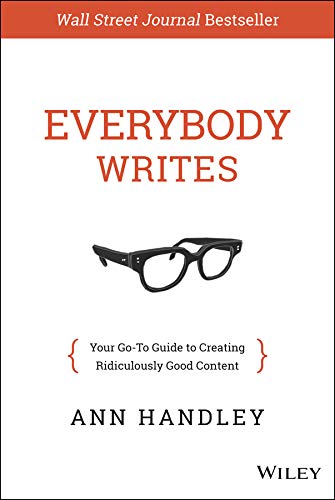 Author(s): Ann Handley
Short Blurb: Finally a go-to guide to creating and publishing the kind of content that will make your business …
Read more
Buy from Amazon
---
Part 14 of 35 in the 📖 Everybody Writes book series.
Series Start | Everybody Writes - Day 13 | Everybody Writes - Day 15
---
Amazon Associates Disclaimer! 💬
As an Amazon Associate, I earn from qualifying purchases. I make a tiny commission if you buy using one of the links above at no additional cost to you. I use the money to buy another book 📖 to review or grab a beer 🍺 Super duper thanks 🙌