This post is part of the 📖 Everybody Writes series.
Today I am reading Chapter 28 of the book Everybody Writes written by Author Ann Handley.
Info! 💬
The goal of this book
Everybody Writes
is to guide you in creating ridiculously good content by showing how to write better (or how to hate writing less).
Chapter 28
Deadlines are the WD-40 of Writing
You can't rush art. But forget that mantra. Because at some point, you do have to rush your own art. Otherwise, your art sits on its butt on the couch, eating chips and salsa.
Art is never finished, only abandoned
However, many words you write per day, at some point, you've got to be done.
Deadlines are the WD-40 of writing. Give yourself a hard deadline and then strictly adhere to it.
Do the best work you can by the deadline you've set, and then consider your writing project finished.
Part II
Chapter 29
Writing Rules: Grammar and Usage
Grammar and usage are a bit of a rabbit hole. Let's not go there.
Chapter 30
Use Real Words
William Strunk and E. B. White told their readers in The Elements of Style: "Write in a way that comes naturally … Prefer the standard to the offbeat."
In other words, write for real people, using real words.
Why do we use buzzwords and jargon? Some of us might use them to mask our incompetence or insecurity.
Chapter 31
Avoid Frankenwords, Obese Words, and Words Pretending to Be Something They're Not
And words like these: Amazeballs Listicle, charticle, farticle (list-article, chart-article, fake-article) Clickability Solopreneur Awesomesauce Fantabulous Ginormous Chillaxin'
Chapter 32
Don't Use Weblish (Words You Wouldn't Whisper to Your Sweetheart in the Dark)
Would you tell your love that you "don't have the bandwidth" for something, or would you say you "don't have the time"? Would you say, "Let me ping you on that," or would you say, "I'll get back to you"?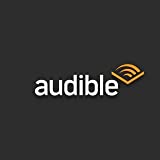 Do you know you can listen to this book on Amazon Audible for FREE?
If you are not into reading like me, then you can listen to this book for FREE on Amazon Audible
Don't Read. Just 🎧
Key Takeaways
You can't sit on your piece of art and tinker more and make it better. It would never finish. Give a hard deadline and stick to it. Be stern with yourself.

Do the best work within the deadline and publish.

Grammar and usage may not be as important as you think for the marketing material.

Include real words in your copy. Don't go overboard.
Summary
Deadlines are your best friends. Treat your writing as an art that would never finish and be ruthless and publish. Use simple words in your writing. Don't use Franken words.
---
If you read and understand the excellent practical and easy implementable material in this book, it will surely transform your writing and business alike.
What are you waiting? Go and buy and transform your writing for good forever.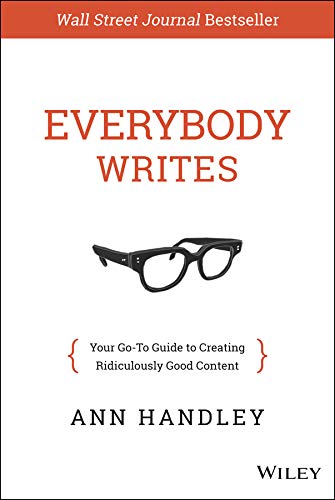 Author(s): Ann Handley
Short Blurb: Finally a go-to guide to creating and publishing the kind of content that will make your business …
Read more
Buy from Amazon
---
Part 15 of 35 in the 📖 Everybody Writes book series.
Series Start | Everybody Writes - Day 14 | Everybody Writes - Day 16
---
Amazon Associates Disclaimer! 💬
As an Amazon Associate, I earn from qualifying purchases. I make a tiny commission if you buy using one of the links above at no additional cost to you. I use the money to buy another book 📖 to review or grab a beer 🍺 Super duper thanks 🙌