This post is part of the 📖 Everybody Writes series.
Today I am reading Chapter 36 of the book Everybody Writes written by Author Ann Handley.
Info! 💬
The goal of this book
Everybody Writes
is to guide you in creating ridiculously good content by showing how to write better (or how to hate writing less).
Chapter 36
Avoid the mistakes Markers Make
Author Ann says, too often marketers and other business professionals sacrifice clarity on the atar of sounding professional.
Ways by which = Ways
Continues to be = Remains
In order to = To (especially at the beginning of a sentence)
There (are) will be times when = Sometimes, At times
Despite the fact that = Although, Though
At which time = When
In spire of = Despite
When it comes to = In, When
The majority of = Most
A number of = Some, Few, Several, Various (or eliminate entirely)
When asked = Asked
Leverage (as a verb) = Use (or Put to Use), Harness, Apply,
The same level of = As much
While (if not being used to mean during or at the same time as) = Although or Though, Whereas
Moving forward = Later, In the future, From now on, Hereafter
Centered around = Centered on
Try and [verb] = Try to [verb]
Author provided so many examples in the book and is not practical for me to list down here. Book is worth buying for this chapter alone.

Chapter 37
Break Some Grammar Rules
Never start a sentence with and, but, or because

Avoid sentence fragments

Never split infinitives

Don't end a sentence with a preposition.

Never write a paragraph that's a mere one sentence long.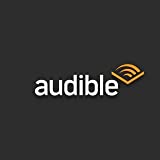 Do you know you can listen to this book on Amazon Audible for FREE?
If you are not into reading like me, then you can listen to this book for FREE on Amazon Audible
Don't Read. Just 🎧
If you read and understand the excellent practical and easy implementable material in this book, it will surely transform your writing and business alike.
What are you waiting? Go and buy and transform your writing for good forever.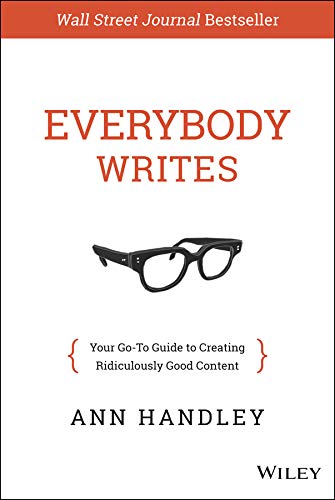 Author(s): Ann Handley
Short Blurb: Finally a go-to guide to creating and publishing the kind of content that will make your business …
Read more
Buy from Amazon
---
Part 17 of 35 in the 📖 Everybody Writes book series.
Series Start | Everybody Writes - Day 16 | Everybody Writes - Day 18
---
Amazon Associates Disclaimer! 💬
As an Amazon Associate, I earn from qualifying purchases. I make a tiny commission if you buy using one of the links above at no additional cost to you. I use the money to buy another book 📖 to review or grab a beer 🍺 Super duper thanks 🙌