This post is part of the 📖 Everybody Writes series.
Today I am reading Chapter 40 of the book Everybody Writes written by Author Ann Handley.
Info! 💬
The goal of this book
Everybody Writes
is to guide you in creating ridiculously good content by showing how to write better (or how to hate writing less).
Chapter 40
Limit Moralizing
Avoid beginning sentences with words that you'd hear from a pulpit, your parent, or a professor.
Don't forget… Never… Avoid… Don't… Remember to…
Part 3
Story Rules
Parts I and II dealt with approaches to writing, as well as some grammar and usage. Part III looks at something more elusive but no less important to modern marketers: the idea of story and storytelling.
Your content is not about storytelling; it's about telling a true story well.
Chapter 41
Tell How You'll Change the World
How do you pull compelling stories out of your own organization?
Be specific enough to be believable, and universal enough to be relevant.
It's true. Make truth the cornerstone of anything you create.

It's human. Even if you are a company that sells to other companies, focus on how your products or services touch the lives of actual people.

It's original. It should offer a new fresh perspective.

It serves the customer. Even if you sell something that some might consider inherently boring, like technology—or toasters—focus on how your products or services touch people's lives, or why people should care about them.

It tells a bigger story that's aligned with a long-term business strategy.
Armed with the fundamentals, ask yourself these questions as a starting point to crafting your story:
What is unique about our business?
What is interesting about how our business was founded? About the founder?
What problem is our company trying to solve?
What inspired our business?
What aha! moments has our company had?
How has our business evolved?
How do we feel about our business, our customers, ourselves?
What's an unobvious way to tell our story? Can we look to analogy instead of example? (See Rule 19.)
What do we consider normal and boring that other folks would think is cool?
And most important: relay your vision. How will our company change the world?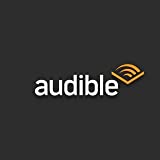 Do you know you can listen to this book on Amazon Audible for FREE?
If you are not into reading like me, then you can listen to this book for FREE on Amazon Audible
Don't Read. Just 🎧
Key Takeaways
A story, it should explain in terms people can relate to—how it adds value to the lives of your customers.

By the way, when you are writing about people, this is a good rule: be specific enough to be believable, and universal enough to be relevant.
Summary
The best content has your customers in it, so make sure your customer is the hero of your story.
Tell that bigger story relentlessly and unwaveringly. Show how you change the world, on a gargantuan scale.
How will you change the world even a little bit? How will you make it better for all of us?
---
If you read and understand the excellent practical and easy implementable material in this book, it will surely transform your writing and business alike.
What are you waiting? Go and buy and transform your writing for good forever.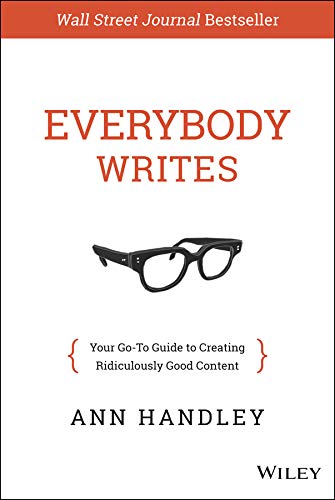 Author(s): Ann Handley
Short Blurb: Finally a go-to guide to creating and publishing the kind of content that will make your business …
Read more
Buy from Amazon
---
Part 19 of 35 in the 📖 Everybody Writes book series.
Series Start | Everybody Writes - Day 18 | Everybody Writes - Day 20
---
Amazon Associates Disclaimer! 💬
As an Amazon Associate, I earn from qualifying purchases. I make a tiny commission if you buy using one of the links above at no additional cost to you. I use the money to buy another book 📖 to review or grab a beer 🍺 Super duper thanks 🙌