This post is part of the 📖 Everybody Writes series.
Today I am reading Chapter 1 of the book Everybody Writes written by Author Ann Handley.
The goal of this book Everybody Writes is to guide you in creating ridiculously good content by showing how to write better (or how to hate writing less). Tell a true story interestingly. The book will show you best practices for creating credible, trustworthy content steeped in some time-honoured rules of solid journalism and finally, content tools that everyone should use.
Part 1
Writing Rules: How to Write Better (How to Hate Writing Less)
Good writing can be learned—the way trigonometry or algebra or balancing a balance sheet is a skill most of us can master.
1 Everybody Writes
As you think of developing a writing habit, realise that you probably already do write every day. You write emails; you post to Facebook, Twitter, or Instagram; you comment on blogs.
The key to taking your writing muscles from puny to brawny is to write every day.
First, though, we have to overcome what holds us back from being writers: a combination of fear, lethargy, and a lack of confidence or knowledge (or both).
2 Writing is a Habit, Not an Art
Keep regular hours to cultivate creative rhythms.
Gretchen Rubin writes, "Habits are the invisible architecture of everyday life.
"Write like crap if you have to. But write every day. Keep the streak alive," said Beth Dunn
Spending five hours on a Saturday writing isn't nearly as valuable as spending 30 minutes a day every day of the week, especially when you're just getting started.
Habits practised once a week aren't habits at all. They're obligations.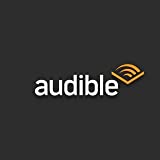 Do you know you can listen to this book on Amazon Audible for FREE?
If you hate reading like me, then you can listen to this book for FREE on Amazon Audible
Don't Read. Just 🎧
Key Takeaways
We're tempted to think that writing is an art, that only an anointed lucky few can do it well. But that's an excuse.
The key to being a better writer is to write.
Habit lends the necessary scaffolding to support better writing.
Don't write a lot. Just write often
Summary
Write every day.
Habits practised once a week aren't habits at all. They're obligations.
There are no shortcuts to becoming a better writer. You show up at your desk and get to it.
---
It's a huge chapter. As you can see how much notes I took. Ann Handley, the author, is funny and witty. I can't wait to finish the chapter Writing Rules: How to write better (and How to hate writing less) because I want to know how I improve my writing. It is a great start.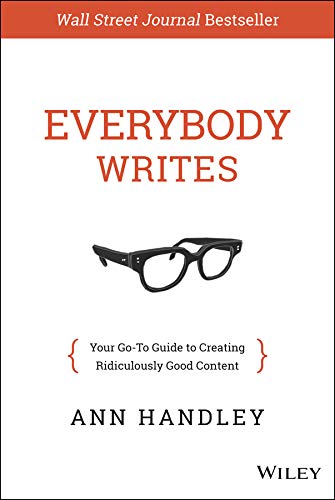 Author(s): Ann Handley
Short Blurb: Finally a go-to guide to creating and publishing the kind of content that will make your business …
Read more
Buy from Amazon
---
Part 2 of 35 in the 📖 Everybody Writes book series.
Everybody Writes - Day 1 | Everybody Writes - Day 3
---
Amazon Associates Disclaimer! 💬
As an Amazon Associate, I earn from qualifying purchases. I make a tiny commission if you buy using one of the links above at no additional cost to you. I use the money to buy another book 📖 to review or grab a beer 🍺 Super duper thanks 🙌