This post is part of the 📖 Everybody Writes series.
Today I am reading Chapter 42 of the book Everybody Writes written by Author Ann Handley.
Info! 💬
The goal of this book
Everybody Writes
is to guide you in creating ridiculously good content by showing how to write better (or how to hate writing less).
Chapter 42
Tell the Story Only You Can Tell
What sets you apart? What's unique about your story? Don't tell me who you are—tell me why you matter to me.
"Start telling the stories that only you can tell, because there'll always be better writers than you and there'll always be smarter writers than you. There will always be people who are much better at doing this or doing that—but you are the only you" — author Neil Gaiman.
Chapter 43
Voice and Tone Don't Get Hung Up on Whether Something's Been Said Before—Just Say It Better
In prose, style is a differentiator. Write with clarity and don't be indulgent.
"Unless you have so-called commodity content—you have to have a unique voice" — Andrew Davis
In other words, consider your voice as a differentiator across all your customer-focused communications—your website, your mobile updates, and your 404 pages, among other things.
But also in your in-store signage, your social presence, and anywhere else you're communicating with people you're trying to reach.
Chapter 44
Look to Analogy instead of Example
"Art begins in imitation and ends in innovation" — Professor Mason Cooley
Here author Ann provided a story of Carl Sciortino who contested for Massachusetts Fifth District congressional seat in 2014. Although he lost, his efforts received national attention because of a campaign video which he was about to narrate a compelling story.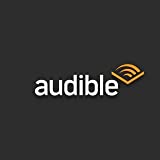 Do you know you can listen to this book on Amazon Audible for FREE?
If you are not into reading like me, then you can listen to this book for FREE on Amazon Audible
Don't Read. Just 🎧
Key Takeaways
Don't tell who you are—tell why you matter.
Tell the story that only you can narrate.
Hone your own relatively unique perspective and voice.
Summary
Storytelling is an important tool in your business. Come up with a message that resonates with your customers, i.e. why you matter not who you are.
Today I finished 50% of the book. It's a huge book. On this pace, I am going to take another 20 days to finish the book.
---
If you read and understand the excellent practical and easy implementable material in this book, it will surely transform your writing and business alike.
What are you waiting? Go and buy and transform your writing for good forever.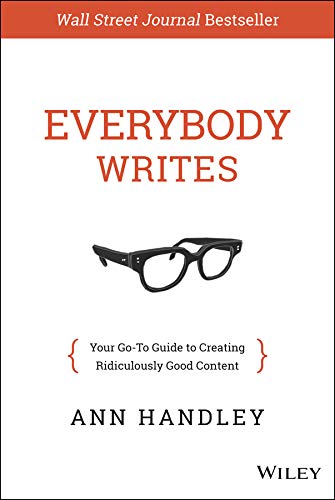 Author(s): Ann Handley
Short Blurb: Finally a go-to guide to creating and publishing the kind of content that will make your business …
Read more
Buy from Amazon
---
Part 20 of 35 in the 📖 Everybody Writes book series.
Series Start | Everybody Writes - Day 19 | Everybody Writes - Day 21
---
Amazon Associates Disclaimer! 💬
As an Amazon Associate, I earn from qualifying purchases. I make a tiny commission if you buy using one of the links above at no additional cost to you. I use the money to buy another book 📖 to review or grab a beer 🍺 Super duper thanks 🙌