This post is part of the 📖 Everybody Writes series.
Today I am reading Chapter 48 of the book Everybody Writes written by Author Ann Handley.
Info! 💬
The goal of this book
Everybody Writes
is to guide you in creating ridiculously good content by showing how to write better (or how to hate writing less).
Chapter 48
Post News That's Really News
Companies often spin internal developments as news that's worth reporting on, even though the developments are not really all that interesting.
Your mission as a marketer is to make sure it stays off your company blog and archived in the Press or Media section of your website as background for journalists, researchers, analysts, or other interested parties.
Chapter 49
Biased and Balanced Seek Out Opposing Viewpoints
Trust is critical in publishing, and you want your readers to know that you're watching out for them.
" The most essential gift for a good writer is a built-in, shockproof, shit detector." — Hemingway
Does that mean you should mention your competitors? Maybe. At the very least, acknowledge that they exist, or that alternative viewpoints might exist.
Author Ann says, I like the approach of being biased and balanced, which sounds paradoxical but isn't. It's a hallmark of good brand journalism.
Calling out a competitor for a misstep and criticising them—is most definitely a bad idea. Don't do it. You risk looking small and petty, with a mean little heart of stone.
Non-obvious Interview Tips
Admit what you don't know Because if you don't understand it well, you can't explain it to your audience. Embrace your ignorance.
Here are seven less obvious techniques to help hone your interviewing skills.
Be an advocate for your audience.
Don't worry about being an ignoramus. Tip: Another good question to ask is something like this: could you give me an example of how this might play out with a customer?
Go for a one-on-one conversation. Phone, video, or in-person interviews feel more natural.
Get the spiel out of the way first. Experts who have had corporate PR training sometimes rely too much on Frankenspeak or canned prepared responses. In those situations, I find it's best just to let them get it out of their systems—and then ask follow-up questions to elicit less practised, less wooden responses.
Converse, don't interview. The best podcast hosts converse with their guests instead of interviewing them. They start with a planned question or two and then let the response dictate the conversation. "Be prepared, but don't read off a script.
Superlatives can make for great interview fodder.
Shut up already. Your job is to draw the interviewee out, so try to speak less and let the other person speak more. Try not to interrupt unless it's to ask a clarifying question.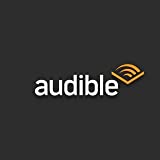 Do you know you can listen to this book on Amazon Audible for FREE?
If you are not into reading like me, then you can listen to this book for FREE on Amazon Audible
Don't Read. Just 🎧
Key Takeaways
You need to protect your readers from content that stinks.
Acknowledge there are alternative viewpoints exists. Don't afraid to mention your competitors in your material. Readers will notice your point of view, and subsequently, you build the trust.
It's a bad idea to criticise your competitor on their mistakes.
Embrace your ignorance. Ask a lot of questions in the interviews if you are unsure. Experts love to extend themselves on the basics.
Your number one goal is to be useful to your readers or listeners—so make sure you are an advocate for them, and get what they need.
While interview let the conversation flow but Don't just let it wander off into a tangential rabbit hole.
Summary
When you are writing, avoid a one-sided argument. Have an opinion, to take a side and defend it. But 'fight fair,' meaning you should be honest and acknowledge all the facts, and then say why you believe what you do.
Balanced bias is the hallmark of good journalism.
Subject-matter experts generally love to explain in depth what they know so don't hesitate to ask questions that may seem foolish or dumb.
---
If you read and understand the excellent practical and easy implementable material in this book, it will surely transform your writing and business alike.
What are you waiting? Go and buy and transform your writing for good forever.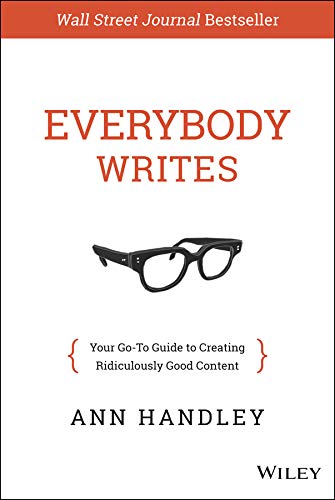 Author(s): Ann Handley
Short Blurb: Finally a go-to guide to creating and publishing the kind of content that will make your business …
Read more
Buy from Amazon
---
Part 22 of 35 in the 📖 Everybody Writes book series.
Series Start | Everybody Writes - Day 21 | Everybody Writes - Day 23
---
Amazon Associates Disclaimer! 💬
As an Amazon Associate, I earn from qualifying purchases. I make a tiny commission if you buy using one of the links above at no additional cost to you. I use the money to buy another book 📖 to review or grab a beer 🍺 Super duper thanks 🙌