This post is part of the 📖 Everybody Writes series.
Today I am reading Chapter 51 of the book Everybody Writes written by Author Ann Handley.
Info! 💬
The goal of this book
Everybody Writes
is to guide you in creating ridiculously good content by showing how to write better (or how to hate writing less).
Chapter 51
Fact-Check
It is at the root of your credibility. You want your readers to trust your content, and (importantly) to share it with all the confidence that what you say is true.
When Author Ann says "fact-check, by the way, I'm talking about obvious things—like the spelling of proper names or company names or titles and the rest (like making sure links point to where you expect them to). Question every statistic, number, or bold fact, and make sure you can back it up."
Chapter 52
Approach Content with 'Mind Like Water'
Content moments are everywhere. Companies so often fear that they don't have anything interesting to share. Inspiration is right in front of us if we only train ourselves to see it.
"What already exists is an inspiration." — Michael Wolf
What's commonplace to you that might be interesting to others?
What events outside our industry or in the larger world might serve as inspiration?
Get out of the office: trade shows, clients, and partners all offer content opportunities.
Draw offbeat analogies from your own life or interests.
Chapter 53
Seek Out the Best Sources
Are you blogging about new technology? Talk to the guy who developed it, not the PR or marketing person promoting it.
Find the person standing closest to the centre of a story.
Chapter 54
If you interview someone for a story, be clear about the agenda that is potentially fueling that person's point of view. If you decide to use the material, disclose the source and potential vested interests or conflicts of interest.
Chapter 55
Cite as You Write
Proper citation is rooted in respect for other people's work, and it allows your readers to refer to the original source of your information if they so wish. Think of it as a giant thank you to the people.
Generally, the more recent the research, the more appealing it is. Try to avoid anything older than four years, since it's likely to be stale. In some fast-evolving industries—mobile or social media, say—avoid anything more than two years old.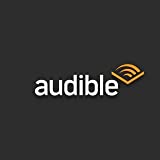 Do you know you can listen to this book on Amazon Audible for FREE?
If you are not into reading like me, then you can listen to this book for FREE on Amazon Audible
Don't Read. Just 🎧
Key Takeaways
Mistakes undermine your brand's credibility in the eyes of any reader, no matter the subject, so do fact checks before you publish the content.

You need to fact-check even if you are curating information.

Respect the other peoples work by giving them back by citing their work in your content.

Seek out primary, not secondary sources.

Wikipedia is not a credible source.

Make sure you mention recent researches that are not too old. Go back up to 4 years, not more than that.
Summary
Trust is an important ingredient between you and your readers. Make sure you curate the content ethically and by referencing them back to the source, primary source, not the secondary source.
Do the thorough fact-check before you include in your content.
---
If you read and understand the excellent practical and easy implementable material in this book, it will surely transform your writing and business alike.
What are you waiting? Go and buy and transform your writing for good forever.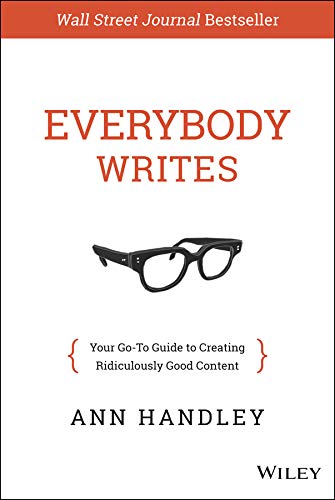 Author(s): Ann Handley
Short Blurb: Finally a go-to guide to creating and publishing the kind of content that will make your business …
Read more
Buy from Amazon
---
Part 23 of 35 in the 📖 Everybody Writes book series.
Series Start | Everybody Writes - Day 22 | Everybody Writes - Day 24
---
Amazon Associates Disclaimer! 💬
As an Amazon Associate, I earn from qualifying purchases. I make a tiny commission if you buy using one of the links above at no additional cost to you. I use the money to buy another book 📖 to review or grab a beer 🍺 Super duper thanks 🙌