This post is part of the 📖 Everybody Writes series.
Today I am reading Chapter 56 of the book Everybody Writes written by Author Ann Handley.
Info! 💬
The goal of this book
Everybody Writes
is to guide you in creating ridiculously good content by showing how to write better (or how to hate writing less).
Chapter 56
Curate Ethically
If you are merely regurgitating content from elsewhere without adding your take, that's not curation—that's aggregation.
A robot can aggregate content, but only a human can tell me why it matters. Your curated content might not be original to you, but you should deliver an original experience that adds unique value.
Taking someone else's content and pasting it as your own is a terrible curation.
Steps to curate ethically (and well):
Rely on a variety of sources
Credit the source (not the secondary)
Say it loud and proud. Cite attribution front and centre.
Add context and point of view.
Write a new headline
Avoid nofollow links
Chapter 57
Seek Permission, Not Forgiveness
Getting permission often boils down to these three steps:
Ask Get permission in writing Honour the terms
View permission requests as an opportunity to build relationships: people will appreciate that you admire their work, which is a great way to begin a conversation.
You can also find images released under a Creative Commons license (http://creativecommons.org/licenses);
Use Flickr or Google's advanced search option to find them.
Also, check for unauthorised image licensing issues using TinEye's reverse image search engine or via Google at http://bit.ly/GoogleSearchImages.
Unauthorised Use of Your Content
How to handle if someone published your content without your consent?
Send the site owner a written correspondence letting him or her know you have discovered the use and that you would like it taken down.
If they are not responding then draft a cease-and-desist letter with the help of an attorney.
If they ignore your letter, then either go for litigation (expensive, not recommended). Contact the host company of the infringement website. They are reporting the site to Google for copyright infringement.
It was explained in much detail in the book and is not ethical or legal to reproduce the entire text here. The book is worth 10x for this chapter alone. Please consider getting the book Everybody Writes.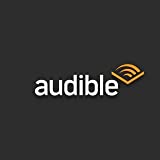 Do you know you can listen to this book on Amazon Audible for FREE?
If you are not into reading like me, then you can listen to this book for FREE on Amazon Audible
Don't Read. Just 🎧
Key Takeaways
Curation is an important, fundamental piece of any content marketing program.
Mentioning the original author is not enough. You need to cite and link.
Relying on one or two curation sources isn't enough and monotonous.
Link the attributions conversationally.
Google for copyright infringement. Getting someone's site de-indexed by Google can be more effective than the threat of a lawsuit. See details on how to report a site to Google at http://bit.ly/GoogleLegalHelp.
Summary
Content curation can be a valuable supplement to your publishing program. Take all the measures before you publish someone else's content. Give the attributions clearly and transparently. Provide dofollow links, so the original author gets the link juice (SEO).
More is merrier so curation should be from a variety of sources. Rewrite the headings. Put your own spin.
Be creative. Make connections by asking permissions to republish.
---
If you read and understand the excellent practical and easy implementable material in this book, it will surely transform your writing and business alike.
What are you waiting? Go and buy and transform your writing for good forever.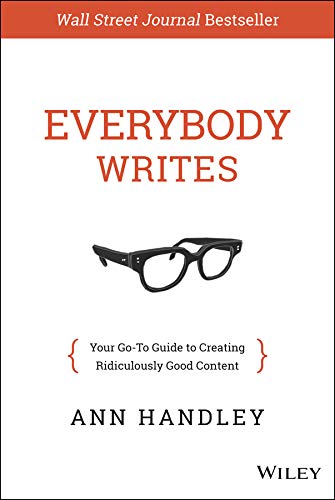 Author(s): Ann Handley
Short Blurb: Finally a go-to guide to creating and publishing the kind of content that will make your business …
Read more
Buy from Amazon
---
Part 24 of 35 in the 📖 Everybody Writes book series.
Series Start | Everybody Writes - Day 23 | Everybody Writes - Day 25
---
Amazon Associates Disclaimer! 💬
As an Amazon Associate, I earn from qualifying purchases. I make a tiny commission if you buy using one of the links above at no additional cost to you. I use the money to buy another book 📖 to review or grab a beer 🍺 Super duper thanks 🙌