This post is part of the 📖 Everybody Writes series.
Today I am reading Chapter 58 of the book Everybody Writes written by Author Ann Handley.
Info! 💬
The goal of this book
Everybody Writes
is to guide you in creating ridiculously good content by showing how to write better (or how to hate writing less).
Chapter 58
Understand the basics of Copyright, Fair Use, and For Attribution
The court in a copyright infringement case uses four factors to decide whether your use of the copyrighted work is fair:
The purpose and character of the use, including whether such use is of commercial nature or is for nonprofit educational purposes.

The nature of the copyrighted work.

The amount and substantiality of the portion used in relation to the copyrighted work as a whole.

The effect of the use upon the potential market for, or value of, the copyrighted work.
Any time you reproduce the content in its entirety (or even produce a large portion of it), you should get permission.
Don't be an asshat. You are taking something that doesn't belong to you? Asshat. Taking credit for someone else's work? Definitely asshat.
After reading this chapter, I understood that I should get permissions from the author Ann Handley before I start publishing here on my blog as I copied some significant portions of text from her book as it is.
I am going to do that.
WoW! This chapter made me think twice as it is not legal to reproduce content like the way I am using it here. I am seriously considering whether I should continue my journey or not cause it could be a legal issue.
Chapter 59
Ground Content in Data
Data puts your content in context and gives you credibility. Ground your content in facts: data, research, fact-checking, and curating.
If research is part of your story, cite reliable sources. Some good example below.
A major media outlet. (the New York Times, the Washington Post etc.)

Government agencies

Well known experts

Authoritative nongovernmental organisations.
The author mentioned a few great resources here, and I should not share. Please get the book as the sources cited here are useful in your research and increase your credibility as a content producer.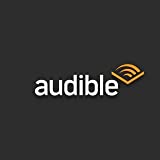 Do you know you can listen to this book on Amazon Audible for FREE?
If you are not into reading like me, then you can listen to this book for FREE on Amazon Audible
Don't Read. Just 🎧
Key Takeaways
While using content produced by others, you should get express, written permission beforehand.

Trademark law protects logos in a similar way to how copyright law protects creative works.
Summary
Whenever, wherever, however, if you are using content that is not belongs to you, then you should get permissions from the source to reproduce even in chunks. You are not allowed to reproduce in its entirety of course.
Always be on the safe side by obtaining the written permissions from the source.
---
If you read and understand the excellent practical and easy implementable material in this book, it will surely transform your writing and business alike.
What are you waiting? Go and buy and transform your writing for good forever.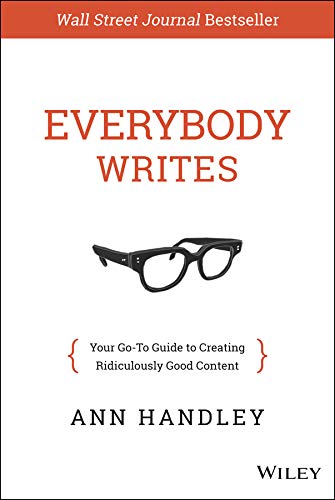 Author(s): Ann Handley
Short Blurb: Finally a go-to guide to creating and publishing the kind of content that will make your business …
Read more
Buy from Amazon
---
Part 25 of 35 in the 📖 Everybody Writes book series.
Series Start | Everybody Writes - Day 24 | Everybody Writes - Day 26
---
Amazon Associates Disclaimer! 💬
As an Amazon Associate, I earn from qualifying purchases. I make a tiny commission if you buy using one of the links above at no additional cost to you. I use the money to buy another book 📖 to review or grab a beer 🍺 Super duper thanks 🙌