This post is part of the 📖 Everybody Writes series.
Today I am reading Chapter 62 of the book Everybody Writes written by Author Ann Handley.
Info! 💬
The goal of this book
Everybody Writes
is to guide you in creating ridiculously good content by showing how to write better (or how to hate writing less).
Chapter 62
Writing with Hashtags (or, Don't Be a Hash-hole)
Hashtags don't have to be gratuitous and silly. Hashtags can serve a purpose—they can help tell your story, share your history, and align you with an audience.
Share your history
Tap into what people care about
Track and follow trending hashtags on the various platforms themselves, or via Hashtags.org (https://www.hashtags.org), which categorizes and gives some details for each.
RiteTag (http://ritetag.com) is a tool that can offer hashtag suggestions for any topic; it can also let you A/ B test various alternatives. It has both free and paid options.
Don't use more than two or three hashtags in a social post, especially on Instagram, where #Too #Many #People #Over #Hashtag.
Chapter 63
Writing Social Media with Humor Strong Voice, Tight Writing: A Q& A with Tiffany Beveridge, Creator of My Imaginary Well-Dressed Toddler Daughter
Freelance copywriter Tiffany Beveridge created a Pinterest board in early 2012 for a fake daughter and fashion icon she named Quinoa.
The board has blown up on the interwebs—growing its follower base from its initial follower count of around 100 to more than 90,000 as of the spring of 2014—earning Tiffany press coverage and, eventually, a book deal. Running Press published How to Quinoa: Life Lessons from My Imaginary Well-Dressed Daughter in June 2013.
The author Ann Handley interviewed Tiffany Beveridge here.
It's not possible to list the tidbits here. Grab the book.
But I want to give the super takeaway from the interview. See the question and answer that I am going to keep it forever with me.
What is the general advice about writing for social media?
Always try to say it again in fewer words.
Trust your own voice.
Use humour whenever possible.
Tiffany Beveridge also said the following in her interview, which I think everyone needs to understand.
Here is what she said, "I write out a sentence, and then I see if I can tighten it or shorten it. Then I read it out loud to test the cadence and make sure the punch line hits at the right place. Sometimes I'll do a little bit more tweaking, then I hit Pin it and let it go."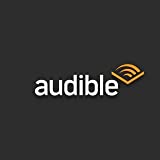 Do you know you can listen to this book on Amazon Audible for FREE?
If you are not into reading like me, then you can listen to this book for FREE on Amazon Audible
Don't Read. Just 🎧
Key Takeaways
Hashtags can help. Consider them your secret sauce in the content brisket.
Summary
Always try to say your message in short. Rely on humour. Build your own voice.
---
If you read and understand the excellent practical and easy implementable material in this book, it will surely transform your writing and business alike.
What are you waiting? Go and buy and transform your writing for good forever.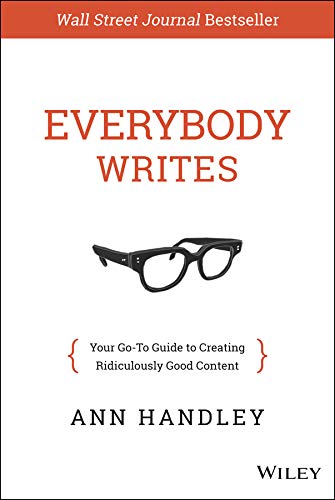 Author(s): Ann Handley
Short Blurb: Finally a go-to guide to creating and publishing the kind of content that will make your business …
Read more
Buy from Amazon
---
Part 27 of 35 in the 📖 Everybody Writes book series.
Series Start | Everybody Writes - Day 26 | Everybody Writes - Day 28
---
Amazon Associates Disclaimer! 💬
As an Amazon Associate, I earn from qualifying purchases. I make a tiny commission if you buy using one of the links above at no additional cost to you. I use the money to buy another book 📖 to review or grab a beer 🍺 Super duper thanks 🙌