This post is part of the 📖 Everybody Writes series.
Today I am reading chapter 64 of the book Everybody Writes written by Author Ann Handley.
Info! 💬
The goal of this book
Everybody Writes
is to guide you in creating ridiculously good content by showing how to write better (or how to hate writing less).
Chapter 64
Writing for Facebook Rallying Cries That Unite an Audience
Posts on Facebook's reach has come down from 16% to 2.5%. So is it worth building a fan presence there? That's a question you can only answer in the context of your broader digital strategy—but in any case, it does mean that your Facebook content isn't getting any less important.
To reach more audience on FB:
Connect with existing communities of potential buyers.
Target by niche not by numbers.
Remember that Facebook is not free. That means you need to have a marketing budget.
Unite an audience with rallying cries.
Post when your audience is online.
Posts with images get the highest amount of engagement on Facebook.
Keep it brief.
Chapter 65
Writing for LinkedIn Always Be Helping
LinkedIn gaining ground as an exciting place to hang out.
Three crucial things keep in mind on LinkedIn:
An optimized profile. Keyword-rich descriptions, standout headline, link-backs to blogs, Twitter handle, and (most importantly), a pattern that is actively sharing relevant content consistently.

A robust company page.

A habit to curate useful news or insights.
Make sure you are doing the following things on LinkedIn to get a more engaging audience.
Content pages on LinkedIn receive seven times the views compared with job activity.

Include an image or some rich media. Images generally result in an 89% higher comment rate.

Always include a clear call to action, such as a link.

Optimize introductions and headlines and add your point of view.

Align content to your member's needs and interests.

Make your content snackable and valuable.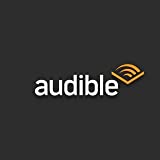 Do you know you can listen to this book on Amazon Audible for FREE?
If you are not into reading like me, then you can listen to this book for FREE on Amazon Audible
Don't Read. Just 🎧
Key Takeaways
Facebook users engage with brands more on Fridays than on other days of the week, according to a recent report from Adobe.

On FB, Graphics are going well; the perfect size is 800 × 600 pixels. Video does well, too.

On LinkedIn, Be consistent and track your results.

Share content as individual and as well as company.

Don't think that LinkedIn is for B2B. B2C is an emerging category here.

When writing your updates on LinkedIn, it's essential to keep in mind which audience you are targeting. Is your message crafted to reach the C-suites, the director-level marketers, managers, etc.?

With the targeting capabilities on LinkedIn, there is an excellent opportunity to cater your message to a specific audience for better engagement.
Summary
Consider FB as a paid content platform, yet you need to build fans and followers.
Don't ignore LinkedIn. It is gaining momentum as a content platform.
---
If you read and understand the excellent practical and easy implementable material in this book, it will surely transform your writing and business alike.
What are you waiting? Go and buy and transform your writing for good forever.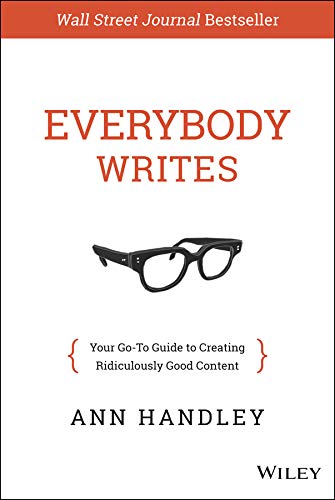 Author(s): Ann Handley
Short Blurb: Finally a go-to guide to creating and publishing the kind of content that will make your business …
Read more
Buy from Amazon
---
Part 28 of 35 in the 📖 Everybody Writes book series.
Series Start | Everybody Writes - Day 27 | Everybody Writes - Day 29
---
Amazon Associates Disclaimer! 💬
As an Amazon Associate, I earn from qualifying purchases. I make a tiny commission if you buy using one of the links above at no additional cost to you. I use the money to buy another book 📖 to review or grab a beer 🍺 Super duper thanks 🙌