This post is part of the 📖 Everybody Writes series.
Today I am reading Chapter 4 of the book Everybody Writes written by Author Ann Handley.
The goal of this book Everybody Writes is to guide you in creating ridiculously good content by showing how to write better (or how to hate writing less). Tell a true story interestingly. The book will show you best practices for creating credible, trustworthy content steeped in some time-honoured rules of solid journalism and finally, content tools that everyone should use.
Shed High School Rules
There's a story here, and it's tough to explain. Basically, the author said, don't follow what you learned in school.
What you learned in school might've once been a helpful guidepost. But it's time to let go.
"There is no one way to write—just as there is no one way to parent a child or roast a turkey."
Regard Publishing as a Privilege
Every bit of content you create should be to please the customer or prospect—not your boss or client.
That means clarity, brevity, and utility.
Write, rewrite, edit.
"Jonathon Colman, who works for Facebook, told me: "Start with empathy. Continue with utility. Improve with analysis. Optimize with love."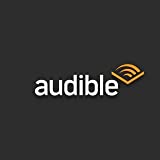 Do you know you can listen to this book on Amazon Audible for FREE?
If you hate reading like me, then you can listen to this book for FREE on Amazon Audible
Don't Read. Just 🎧
Key Takeaways
Make it clear. Don't make the reader work hard to understand you.
Develop the pathological empathy for the reader
Summary
Have empathy for your reader. Make your message clear and out of jargon. Remember the CBU - Clarity, Brevity, Utility.
---
The stories and examples provided in the chapter are interesting. I saved them to use in my own copy. I can't wait to finish the chapter Writing Rules: How to write better (and How to hate writing less) because I want to know how I improve my writing. It is a great start.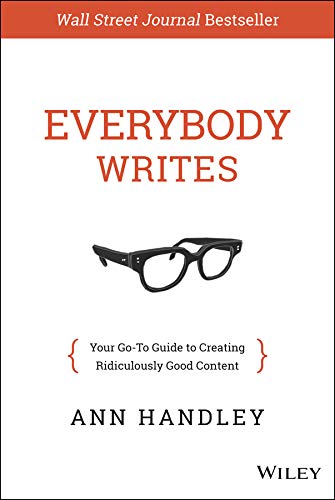 Author(s): Ann Handley
Short Blurb: Finally a go-to guide to creating and publishing the kind of content that will make your business …
Read more
Buy from Amazon
---
Part 3 of 35 in the 📖 Everybody Writes book series.
Series Start | Everybody Writes - Day 2 | Everybody Writes - Day 4
---
Amazon Associates Disclaimer! 💬
As an Amazon Associate, I earn from qualifying purchases. I make a tiny commission if you buy using one of the links above at no additional cost to you. I use the money to buy another book 📖 to review or grab a beer 🍺 Super duper thanks 🙌