This post is part of the 📖 Everybody Writes series.
Today I am reading chapter 68 of the book Everybody Writes written by Author Ann Handley.
Info! 💬
The goal of this book
Everybody Writes
is to guide you in creating ridiculously good content by showing how to write better (or how to hate writing less).
Tomorrow, I will be reading "Writing Headlines Learn How to Effortlessly Write an Intoxicatingly Irresistible Headline—and You Won't Believe What Happens Next!" chapter. Look out for tomorrow's writeup.

Chapter 68
Writing Landing Pages Less Is So Often More
The landing page is having a compelling offer behind a lead capture form, with the idea of converting visitors into leads they can be followed up.
A landing page should offer visitors a hyperfocused experience and gives them a clear path to follow.
Ideally, your landing page should convey three simple things:
where your visitors are (where they've landed),
what you're making available to them (and how awesome it is), and
What the next step is to procure (or find out more about) that incredibly impressive thing.
Here are some of the bones of a landing page.
Match the message to the promise. 45% of the landing pages that were evaluated failed to repeat the email's promotional copy in the headline.

Deliver Awesome.

Avoid TMI. Don't stuff too much information into the page.

Keep your headline benefit-driven, not product-driven. Reiterate what's awesome about your offer by telling customers what's in it for them.
Here the author presented two landing page headlines to you. One is product-driven, and one is benefit-driven.
The landing page is offering access to a social media planning tool. Guess which one is your favourite and which one resulted in 26% better than the other one.
"Join today and get access to Smart Tools: Social Media Marketing."
Vs
"Create Successful Social Media Campaigns Fast with SmartTools."
The first is product-driven, but the second imparts what a subscriber will get out of it. Not surprisingly, the second, benefit-focused landing page converted better.
Subheads and copy. Be brief (mostly). A subhead beneath the headline is a good place to explain the key benefits of your offering. "Lots of words versus very few words" is a richly debated issue in marketing circles. I'm a fan of fewer words, preferably in an easily scannable bullet form with perhaps a video or supporting graphics.

Use second person plus active verbs

Be blindingly obvious. Make sure they know what to do next.

Show, don't tell.

Keep things simple

Use trust indicators and social proof to reduce anxiety

Test
Avoid the following things with your landing pages.
Landing pages that failed to repeat the email's promotional copy in the headline.

Landing pages that didn't match the look and feel of the original offer.

Landing pages that included forms that required more than 10 fields to be completed: 45%.
There are some excellent examples provided by the author in this chapter, and the book Everybody Writes is worth to pick just for those examples.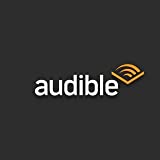 Do you know you can listen to this book on Amazon Audible for FREE?
If you are not into reading like me, then you can listen to this book for FREE on Amazon Audible
Don't Read. Just 🎧
Key Takeaways
Landing page, go for clean and straightforward, with stupid obvious navigating.

Less is more when it comes to landing pages.

A benefit-driven headline tells customers what your product or service will do for them.

Use aspirational language on the landing pages.
Summary
Keep your landing pages clean and straightforward. List the benefits that visitor gets not your product or service features.
---
If you read and understand the excellent practical and easy implementable material in this book, it will surely transform your writing and business alike.
What are you waiting? Go and buy and transform your writing for good forever.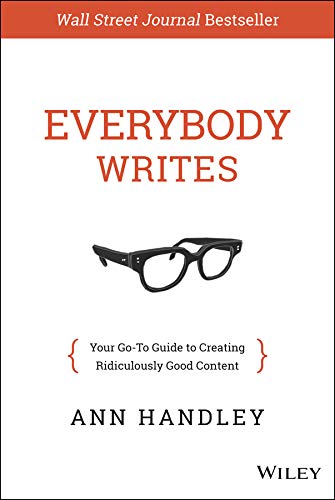 Author(s): Ann Handley
Short Blurb: Finally a go-to guide to creating and publishing the kind of content that will make your business …
Read more
Buy from Amazon
---
Part 30 of 35 in the 📖 Everybody Writes book series.
Series Start | Everybody Writes - Day 29 | Everybody Writes - Day 31
---
Amazon Associates Disclaimer! 💬
As an Amazon Associate, I earn from qualifying purchases. I make a tiny commission if you buy using one of the links above at no additional cost to you. I use the money to buy another book 📖 to review or grab a beer 🍺 Super duper thanks 🙌