This post is part of the 📖 Everybody Writes series.
Today I am reading chapter 69 of the book Everybody Writes written by Author Ann Handley.
Info! 💬
The goal of this book
Everybody Writes
is to guide you in creating ridiculously good content by showing how to write better (or how to hate writing less).
Tomorrow, I will be reading "Writing a Home Page We Get You" chapter. Look out for tomorrow's article.
Chapter 69
Writing Headlines Learn How to Effortlessly Write an Intoxicatingly Irresistible Headline—and You Won't Believe What Happens Next
The key is this: spend as much time on the headline as you do on the writing itself. Respect the headline.
It tells the audience what you are going to deliver, and how you're going to deliver it, and why they should keep reading.
Keep the following prescription ready when you are writing a headline:
Create a curiosity gap, but with moderation.

The so-called curiosity-gap approach can inspire and inform and help readers by making it clear what a piece is about. The key is to keep yourself honest and use such headlines only when they are helpful triggers for your audience.

Promise what you're going to deliver.

Place your reader directly into the headline.

Bad (boring) example:

"14 kinds of pumpkins"

Average Example:

"14 Surprising Ways You Can Grow Pumpkins"

Good example:

"14 Different Pumpkin Plants That Will Grow in Ridiculously Small Containers"

Better example:

"7 Kinds of Pumpkins You Can Grow on a City Balcony"

Best example:

"The 10-Minute Guide to Growing Giant Pumpkins on a City Balcony"

The last but one is speaking directly to our reader, offering a clear benefit.

Even better might be something with a double benefit which is the final one.

Be economical and test. Ideally, your headline should have fewer than 70 characters.

Use numbers

Use lively words
There are some excellent examples provided by the author in this chapter, and the book Everybody Writes is worth to pick just for those examples.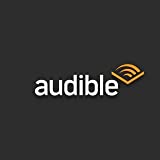 Do you know you can listen to this book on Amazon Audible for FREE?
If you are not into reading like me, then you can listen to this book for FREE on Amazon Audible
Don't Read. Just 🎧
Key Takeaways
Keep yourself honest while creating a headline and fill the curiosity gap. Don't overdo it.

Use odd numbers in your heading like 31/4, 17, 31.

Lively words paint a picture in the mind of your readers. Try including adjectives like ultimate, brilliant, awesome, intense, hilarious, smart, critical, surprising.*
Summary
Write your headlines value-driven or benefit-driven. Once you promise then deliver the goods in the content.
---
If you read and understand the excellent practical and easy implementable material in this book, it will surely transform your writing and business alike.
What are you waiting? Go and buy and transform your writing for good forever.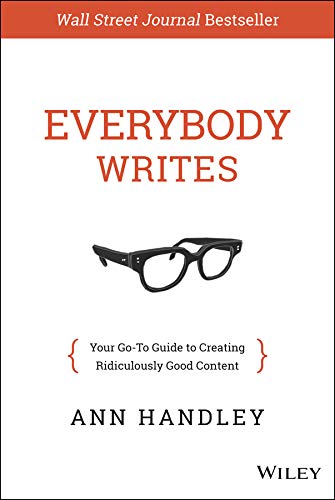 Author(s): Ann Handley
Short Blurb: Finally a go-to guide to creating and publishing the kind of content that will make your business …
Read more
Buy from Amazon
---
Part 31 of 35 in the 📖 Everybody Writes book series.
Series Start | Everybody Writes - Day 30 | Everybody Writes - Day 32
---
Amazon Associates Disclaimer! 💬
As an Amazon Associate, I earn from qualifying purchases. I make a tiny commission if you buy using one of the links above at no additional cost to you. I use the money to buy another book 📖 to review or grab a beer 🍺 Super duper thanks 🙌