This post is part of the 📖 Everybody Writes series.
Today I am reading chapter 71 of the book Everybody Writes written by Author Ann Handley.
Info! 💬
The goal of this book
Everybody Writes
is to guide you in creating ridiculously good content by showing how to write better (or how to hate writing less).
Tomorrow, I will be reading "Writing Better Blog Posts" chapter. Look out for tomorrow's article.
Chapter 71
Writing the About Us Page When It's Not Really About You
The best About Us pages aren't really about the company; instead, they focus on relaying who they are in relation to the visitor.
About Us page is a handy place to show some personality to differentiate yourself.
About Us page that follows the author's content formula in the Introduction: Useful × Inspired × Empathic.
Here are some rules provided by the author to spruce up your About Us page:
Show a Human, accessible side
Write with a clear voice and a conversational tone that matches the rest of your site and your other properties.
Show your people as real people
Show photos, links to social profiles, favourite quotes, what your staff members do in their spare time, what they eat for breakfast, what music they listen to, their favourite place to travel, and so on.
Include an Easter Egg
Surprise your visitor with something unexpected.
Bring your customers into your story
Showcase your customer testimonials here.
Chapter 72
Writing Infographics That Won't Make People Mock Infographics
When done right, infographics can be a powerful marketing tool. They're easily shareable and portable, functioning as content party favours that allow your audience to repost the material on their own blogs or sites, thereby spreading your message for you.
"Quality infographics are inherently informative and visually engaging. They're expertise in a blink." — Joe Chernov
Let's break down infographics into their constituent parts:
Utility
Ask yourself: How will this help my audience? Will they find this applicable to their business. Will they be fascinated enough to spend a few minutes with it and pass it around?
Data
Your infographics should be based on facts, not merely opinion. So use a credible data source.
Your ideas might emerge as part of that story, but credible infographics are rooted first in reality.
"if you are going to tell me what you think, give me a solid foundation for your reasoning." — Ann Handley, Author of this book
Story
"Don't forget to put the info in infographic," says Veronica Jarski
Logical sequence
Organizing your information in a way that flows logically, without undue complexity. Create an outline that highlights your key ideas in a narrative form.
Great design
Awesome infographics use colour, typography, illustrations, animation, video, charts, and text to convey their data story.
Quality control
Make sure your infographic is error-free. Check and double-check figures, source lines, and text.
Promotion
The best infographics are outfitted with social bling to allow visitors to easily share them on LinkedIn, Pinterest, Twitter, and Facebook, including a string of code that will enable them to be embedded on other sites, with a link back to you.
The DIY Infographic Tool Belt
Google Public Data Explorer
Many Eyes
Pikochart
Wordle
Visual.ly
infogr.am
Visage
Reference:
https://savedelete.com/design/top-13-infographics-that-mock-infographics/25174/?q=%2Ftop-13-infographics-that-mock-infographics.html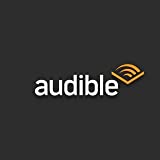 Do you know you can listen to this book on Amazon Audible for FREE?
If you are not into reading like me, then you can listen to this book for FREE on Amazon Audible
Don't Read. Just 🎧
Key Takeaways
The About Us page is where you tell your story. Share your customer stories on your About Us page is a sound idea.

Infographics are not about self-promotion. The best of them express rich, objective data in a way that's more accessible and engaging than a dense spreadsheet or ho-hum pie chart.

Your infographic should tease a larger story out of facts, not feelings.

The best infographics have a hypothesis and narrative at their core.

Don't cram too much information on your infographics.
Summary
About Us page is where you showcase your personality. Use it to communicate in a plain language, not the industry jargon. Showcase your customer testimonials and journeys in your about us page.
Infographics are a crucial element in your marketing if done right, you will see a surge of traffic and backlinks for free. Consider include facts in your graphic and make sure it narrates a story to your prospects.
Promote infographics and build authority. Give opportunity to share on the social platforms. Don't forget to use a subtle call to action on your infographic.
---
If you read and understand the excellent practical and easy implementable material in this book, it will surely transform your writing and business alike.
What are you waiting? Go and buy and transform your writing for good forever.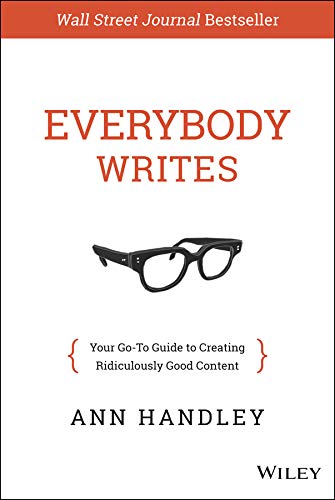 Author(s): Ann Handley
Short Blurb: Finally a go-to guide to creating and publishing the kind of content that will make your business …
Read more
Buy from Amazon
---
Part 33 of 35 in the 📖 Everybody Writes book series.
Series Start | Everybody Writes - Day 32 | Everybody Writes - Day 34
---
Amazon Associates Disclaimer! 💬
As an Amazon Associate, I earn from qualifying purchases. I make a tiny commission if you buy using one of the links above at no additional cost to you. I use the money to buy another book 📖 to review or grab a beer 🍺 Super duper thanks 🙌