This post is part of the 📖 Everybody Writes series.
Today I am reading chapter 73 of the book Everybody Writes written by Author Ann Handley.
Info! 💬
The goal of this book
Everybody Writes
is to guide you in creating ridiculously good content by showing how to write better (or how to hate writing less).
Tomorrow, I will be reading "Writing Annual Reports" chapter. Look out for tomorrow's article.
Chapter 73
Writing Better Blog Posts
The best advice the author can offer to write better blog posts is to follow the previous sections of this book. There's nothing more magical I can offer than that, she says.
Here are the tactical suggestions that have more to do with structuring a post than with the writing itself:
Keep headlines tight
Keep your headlines between 40 and 60.
Add blog bling
Every post should have a large graphic or embedded video. No stock photos that are staring at a laptop.
Time it well
Usually, the best time for publication is between 8 and 10 a.m. weekdays, in the timezone where your readers live.
Use bullets and numbered lists
No need to expand as it is self-explanatory.
Provide sharing and subscriber options
Don't leave your visitors hanging! Give them a path to the conversation.
Keep them short. Ish
Posts should have fewer than 1,500 words.
Use an interesting approach
Good writing has a logic and structure. Revisit Rule 8 mentioned in the book.
Show up
Half of the blogging is consistency, or just showing up on a regular basis.
"Write. Write now. Write a lot. Write freely. Write about what you feel. Write first and edit second. If you want hits, you need to keep going up to the plate and swinging." — Writer and content marketer Barry Feldman
Build scale
Write for your audience's audience. The author mentioned an example of Buffer, a social media tool, which changed its strategy and expanded their blogging focusing on lifehacking, business, customer service, and other topics alongside social media because their CEO realised it was vital to getting access to a broader audience.
Experiment
Innovate. Do something unexpected.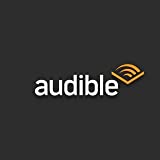 Do you know you can listen to this book on Amazon Audible for FREE?
If you are not into reading like me, then you can listen to this book for FREE on Amazon Audible
Don't Read. Just 🎧
Key Takeaways
According to TrackMaven, a sweet spot of the blog post title is between 40-60 characters.

Blog posts with titles more than 60 characters had a sharp decline in social shares.

Try to reach your audience's audience to scale your efforts.

Experiment. Optimise. Have Fun.
Summary
Do you know what works? Figuring out what works for your audience, doing that, and doing it again and again, consistently.
---
If you read and understand the excellent practical and easy implementable material in this book, it will surely transform your writing and business alike.
What are you waiting? Go and buy and transform your writing for good forever.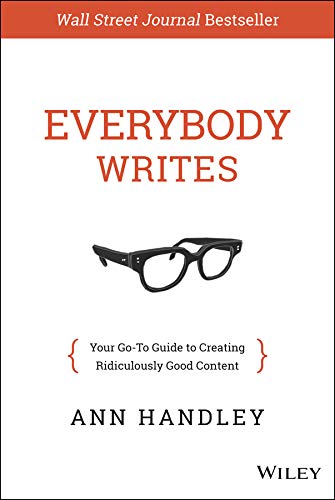 Author(s): Ann Handley
Short Blurb: Finally a go-to guide to creating and publishing the kind of content that will make your business …
Read more
Buy from Amazon
---
Part 34 of 35 in the 📖 Everybody Writes book series.
Series Start | Everybody Writes - Day 33 | Everybody Writes - Day 35
---
Amazon Associates Disclaimer! 💬
As an Amazon Associate, I earn from qualifying purchases. I make a tiny commission if you buy using one of the links above at no additional cost to you. I use the money to buy another book 📖 to review or grab a beer 🍺 Super duper thanks 🙌