This post is part of the 📖 Everybody Writes series.
Today I am reading Chapter 6 of the book Everybody Writes written by Author Ann Handley.
The goal of this book Everybody Writes is to guide you in creating ridiculously good content by showing how to write better (or how to hate writing less). Tell a true story interestingly. The book will show you best practices for creating credible, trustworthy content steeped in some time-honoured rules of solid journalism and finally, content tools that everyone should use.
Place the Most important Words (and Ideas) at the Begining of Each Sentence
The primary idea—the important words—should be placed at the beginning. So:
Small exercise for you. Read the below statement and rewrite so that important information should come at the beginning.
The first sentence of an introductory paragraph of a Centers for Disease Control and Prevention style guide: "According to the National Assessment of Adult Literacy (NAAL), released in 2006 by the U.S. Department of Education, 30 million adults struggle with basic reading tasks."
Don't look down. Just rewrite the above sentence.
Here's the answer. Observe how the important message moved to the beginning of the passage.
"Thirty million adults struggle with reading, according to the National Assessment of Adult Literacy (NAAL) report, released in 2006 by the U.S. Department of Education."
Here are some phrases to avoid at the start of a sentence:
According to…

There is a…

It is [important, critical, advised, suggested, and so on]…

In my opinion…

The purpose of this [email, post, article] is…

In 2014 [or any year]…

I think [believe] that…
Follow a Writing GPS
The writer Andre Dubus (House of Sand and Fog) has described writing as inching your way along a very dark, very long tunnel: you can make out the next few feet in front of you, but you're not quite certain where you'll end up or when you'll get there.
In writing, the process is necessary, because you need a road map to get you to where you need to be.
"Serve the reader and not the writer".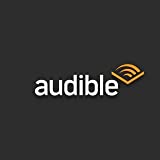 Do you know you can listen to this book on Amazon Audible for FREE?
If you are not into reading like me, then you can listen to this book for FREE on Amazon Audible
Don't Read. Just 🎧
Vocabulary
I found a word that I know but I thought to include here as I like it a lot.
Discombobulated meaning Confused, embarrassed, upset.
Some thoughts
Do you have any favourite word or words? My favourite word in the whole wide world is Bezawada where I born and raised.
I love how it rhymes when you say it.
Also, I love attraversiamo an Italian word. I found that word from Eat Pray Love novel.
Attraversiamo means Let's cross over.
If you have not read the novel Eat Pray Love, I would highly recommend reading it. The link will take you to the Amazon.
If you are not into reading books, then watch the movie on Amzon Prime. It is one of my favourite movies too.
Key Takeaways
Put the most important words in the first.
Don't start your paragraph with unnecessary phrases.
Eliminate the distraction and highlight what's essential without changing the meaning.
Having a process is a necessary element when it comes writing. Your process works like a GPS.
Summary
Have empathy for the reader. Serve the reader, not the writer inside you.
Have a process in place as it works as a guiding star for your writing.
Have an end in mind before you start writing.
---
I am loving this book. I can't wait to finish the section Writing Rules: How to write better (and How to hate writing less) because I want to know how I improve my writing. It's a great start.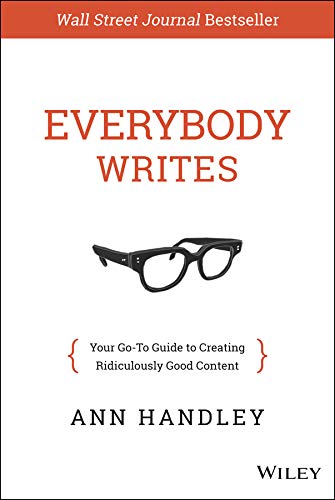 Author(s): Ann Handley
Short Blurb: Finally a go-to guide to creating and publishing the kind of content that will make your business …
Read more
Buy from Amazon
---
Part 4 of 35 in the 📖 Everybody Writes book series.
Series Start | Everybody Writes - Day 3 | Everybody Writes - Day 5
---
Amazon Associates Disclaimer! 💬
As an Amazon Associate, I earn from qualifying purchases. I make a tiny commission if you buy using one of the links above at no additional cost to you. I use the money to buy another book 📖 to review or grab a beer 🍺 Super duper thanks 🙌