This post is part of the 📖 Everybody Writes series.
Today I am still reading Chapter 6 of the book Everybody Writes written by Author Ann Handley.
Follow a Writing GPS
According to the author, a writing GPS constitutes of 12 steps for any longer text we might produce—blog posts, ebooks, white papers, site content and the like.
Goal (what is your business goal?) What are you trying to achieve? Anything you write should always be aligned with a larger goal, even an individual blog post.
Reframe: put your reader into it. Reframe the idea to relate it to your readers
Seek out the data and examples
Organise. What structure helps communicate your point?
Write to one person
Produce the ugly first draft
Walk away
Rewrite
Give it a great headline or title
Have someone edit
One final look for readability
Publish, but what now? Don't leave your readers just standing awkwardly in the middle of the dance floor after the music stops. What do you want them to do next?
The more personal you are, the more universal you become
Catchy words
Bonfire on the beachhead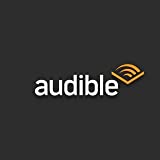 Do you know you can listen to this book on Amazon Audible for FREE?
If you are not into reading like me, then you can listen to this book for FREE on Amazon Audible
Don't Read. Just 🎧
Key Takeaways
While telling stories, don't forget to include your own experiences along with the research, relevant anecdotes.
The more personal you are, the more universal you become
Summary
Writing is not art. It is more of a science. If you follow the 12 steps (I call them rules), then you will be miles ahead of your competitors in your business. You will see exponential growth in your business and ventures.
---
Buy the book and see how it can transform your business, blog or book if you read and understand the excellent practical and easy implementable material in this book.
What are you waiting? Go and buy and transform your writing for good forever.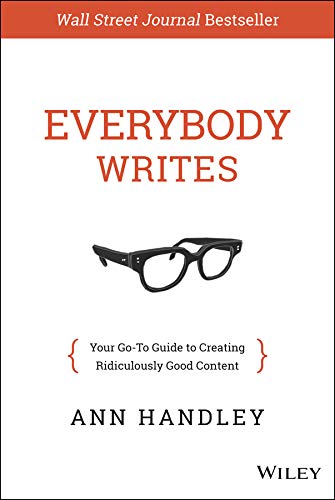 Author(s): Ann Handley
Short Blurb: Finally a go-to guide to creating and publishing the kind of content that will make your business …
Read more
Buy from Amazon
---
Part 5 of 35 in the 📖 Everybody Writes book series.
Series Start | Everybody Writes - Day 4 | Everybody Writes - Day 6
---
Amazon Associates Disclaimer! 💬
As an Amazon Associate, I earn from qualifying purchases. I make a tiny commission if you buy using one of the links above at no additional cost to you. I use the money to buy another book 📖 to review or grab a beer 🍺 Super duper thanks 🙌