This post is part of the 📖 Everybody Writes series.
Today I am reading Chapter 7 of the book Everybody Writes written by Author Ann Handley.
Chapter 7
The More the Think, the Easier the Ink
"It's not the ink—it's the think," wrote New Yorker cartoon editor Robert Mankoff."
Author Ann Handley says, Figuring out what you want to say before you figure out how to say it seems an obvious first step. But many writers tend to shortchange that step—they instead charge straight at the water and wade in, slogging through the surf until pretty soon they're out of their depth and they're flailing around wondering how they ended up there at all.
"An hour with a fresh mind is worth five hours of fog." — Doug Kessler
So, before you begin the writing, be sure you know the purpose or mission or objective of every piece of content that you write.
What are you trying to achieve?

What information, exactly, are you trying to communicate?

And why should your audience care?
Chapter 8
Organize. Relax, You've Got This
Make a list, because it feels less intimidating to make a list than it does to write.
Your process might be different. Rather than a list, you might use mind mapping, a flowchart, note cards, sticky notes, a pen and paper, a whiteboard and some fat markers, or whatever. J. K. Rowling sussed out the first Harry Potter novel using graphing paper and a ball-point pen.
"Great writing isn't written, as much as assembled." — Andy Crestodina
The point is to keep yourself focused and organized via some set framework so you don't meander all over the place.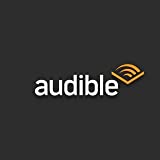 Do you know you can listen to this book on Amazon Audible for FREE?
If you are not into reading like me, then you can listen to this book for FREE on Amazon Audible
Don't Read. Just 🎧
Key Takeaways
The more you think about what you want to say, and plan for it, the easier it is to say.
You should be able to describe a critical point in a single sentence and keep that in the top of your writing pad as a guiding star for your chapter or blog post or anything for that matter.
Author Ann gave us the best example. As she was writing this chapter, her guiding sentence was this that she kept on the top of her page.
A handbook for businesses to create better content with more care and discretion because we live in a world where we are all writers.
Have your framework build one if you don't have one so you organize your work writing instead of spewing everywhere or producing an incoherent piece of work.
Summary
Think before ink means finding your key point by asking three questions about every bit of content you're creating.
Why am I creating this? What's my objective?

What is my key take in the subject or issue?

What is my point of view?
Build your framework which guides you to consistently crank out a quality piece of content every time you sit to write.
---
Buy the book and see how it can transform your business, blog or book if you read and understand the excellent practical and easy implementable material in this book.
What are you waiting? Go and buy and transform your writing for good forever.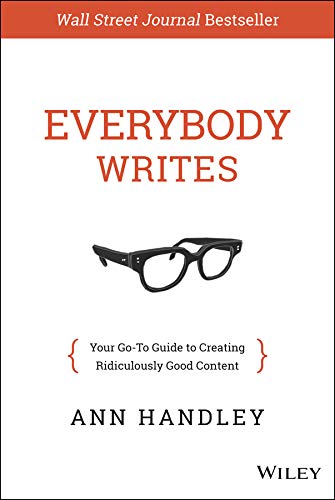 Author(s): Ann Handley
Short Blurb: Finally a go-to guide to creating and publishing the kind of content that will make your business …
Read more
Buy from Amazon
---
Part 6 of 35 in the 📖 Everybody Writes book series.
Series Start | Everybody Writes - Day 5 | Everybody Writes - Day 7
---
Amazon Associates Disclaimer! 💬
As an Amazon Associate, I earn from qualifying purchases. I make a tiny commission if you buy using one of the links above at no additional cost to you. I use the money to buy another book 📖 to review or grab a beer 🍺 Super duper thanks 🙌