This post is part of the 📖 Everybody Writes series.
Today I am reading Chapter 9 of the book Everybody Writes written by Author Ann Handley.
Chapter 9
Embrace The Ugly First Draft
Very often, the people you think of as good writers are terrible writers on their first drafts. But here's their secret: They are excellent editors of their own work.
"The draft needs fixing, but first it needs writing." — Don Murray
Here's the timeline to keep in mind:
Jot down the ideas as they come. Let it be like rotting, smelly, walking dead flesh.

Walk away.

Rewrite.
Chapter 10
Swap Places with Your Reader
The reader doesn't turn the page because of a hunger to applaud," said longtime writing teacher Don Murray.
Good writing isn't self-indulgent. Good writing anticipates the questions that readers might have as they're reading a piece, and it answers them.
Relentlessly, unremittingly, obstinately focus on the reader. Just keep one person in your head.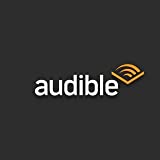 Do you know you can listen to this book on Amazon Audible for FREE?
If you are not into reading like me, then you can listen to this book for FREE on Amazon Audible
Don't Read. Just 🎧
Key Takeaways
Embrace the ugly first draft as necessary.

Jot down the ideas as they come to you in whatever order they come

Try not to look at the TUFD (the ugly first draft) again until the next day.

Swap places with your reader. Be a sceptic of your own work.

Don't make your readers work hard to figure out what you are trying to say.
Summary
Create every bit of content to please just one person: your customer or prospect.
Write your first draft as you usually would—then go back and rework it, swapping places with your readers to consider things from their point of view, with honest empathy for the experience you are giving them.
---
If you read and understand the excellent practical and easy implementable material in this book, it will surely transform your writing and business alike.
What are you waiting? Go and buy and transform your writing for good forever.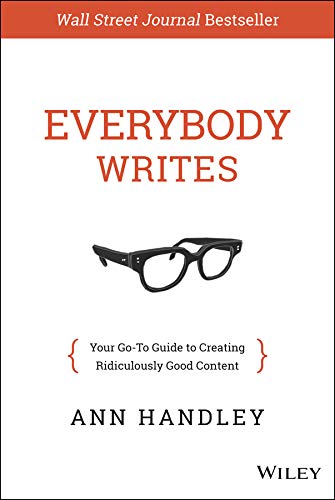 Author(s): Ann Handley
Short Blurb: Finally a go-to guide to creating and publishing the kind of content that will make your business …
Read more
Buy from Amazon
---
Part 7 of 35 in the 📖 Everybody Writes book series.
Series Start | Everybody Writes - Day 6 | Everybody Writes - Day 8
---
Amazon Associates Disclaimer! 💬
As an Amazon Associate, I earn from qualifying purchases. I make a tiny commission if you buy using one of the links above at no additional cost to you. I use the money to buy another book 📖 to review or grab a beer 🍺 Super duper thanks 🙌