This post is part of the 📖 Everybody Writes series.
Today I am reading Chapter 11 of the book Everybody Writes written by Author Ann Handley.
Humor Comes on the Rewrite
Reworking the work what separates us from the chimps. Or at least from self-indulgent writers who put their own needs above their audience's.
Chapter 12
Develop Pathological Empathy
Empathy for the customer experience should be at the root of all of your content because having a sense of the people you are writing for and a deep understanding of their problems is key to honing your skill.
How do you know what people need?
Spend time with your customers or prospects. Look for patterns.
Understand your customer habitat.
Be a natural sceptic.
Ask why they do it. Analytics only tell us what people did, not why they did it.
Share story, not just stats.
Use a customer-centric point of view. Replace I or we with you to shift the focus to the customer's point of view.
"The best way to keep readers reading is to talk about them, not you."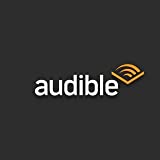 Do you know you can listen to this book on Amazon Audible for FREE?
If you are not into reading like me, then you can listen to this book for FREE on Amazon Audible
Don't Read. Just 🎧
Key Takeaways
Ask a question like Why? Why do you do things that way? Why do you feel that way?
Instead of showing dashboards and monitors filled with analytical data, you can display feedback from people.
Arrange to visit the people who use your content or products in their natural habitat. Talk with them in their homes, at their jobs; watch them as they browse your site or use your app on mobile while waiting in line at the coffee shop. The process will give you an entirely new understanding of what people need from you and your content. You can't develop empathy without context.
Replace I and We with you in your copy.
Summary
Develop empathy for your customer should be your number one goal.
Enormous empathy is especially important for sales copy or marketing landing pages, where you should be very specific about what your value offers to your customers—and not just what the offer is.
---
If you read and understand the excellent practical and easy implementable material in this book, it will surely transform your writing and business alike.
What are you waiting? Go and buy and transform your writing for good forever.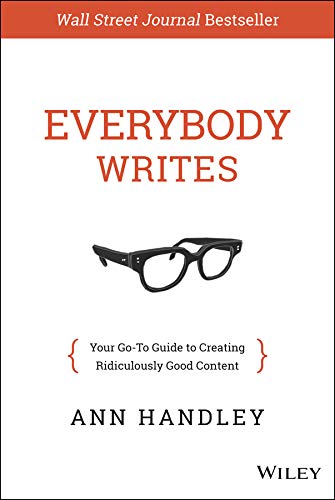 Author(s): Ann Handley
Short Blurb: Finally a go-to guide to creating and publishing the kind of content that will make your business …
Read more
Buy from Amazon
---
Part 8 of 35 in the 📖 Everybody Writes book series.
Series Start | Everybody Writes - Day 7 | Everybody Writes - Day 9
---
Amazon Associates Disclaimer! 💬
As an Amazon Associate, I earn from qualifying purchases. I make a tiny commission if you buy using one of the links above at no additional cost to you. I use the money to buy another book 📖 to review or grab a beer 🍺 Super duper thanks 🙌