This post is part of the 📖 Everybody Writes series.
Today I am reading Chapter 13 of the book Everybody Writes written by Author Ann Handley.
Info! 💬
The goal of this book
Everybody Writes
is to guide you in creating ridiculously good content by showing how to write better (or how to hate writing less). Tell a true story interestingly. The book will show you best practices for creating credible, trustworthy content steeped in some time-honoured rules of solid journalism and finally, content tools that everyone should use.

Chapter 13
Cross out the wrong words
"Writing is easy," said Mark Twain. "All you have to do is cross out the wrong words."
The first draft feels more like pure ball-and-chain drudgery. The editing is where you get to make some merry.
There are two approaches to self-editing:
Developmental editing, which I call editing by chainsaw. Here's where you look at the big picture.

Line editing, which I call editing by surgical tools. Here's where you look at paragraph and sentence flow, word choice, usage, and so on.
Editing by chainsaw
State your key idea as clearly as you can near the start.

Slash anything that feels extraneous.

Make every paragraph earn its keep.

Make every sentence earn its keep.

Move things around.

Think of the sentences in a paragraph as a conversation between an elderly companionable couple.
Editing with surgical tools
Your focus is on words, not sentences.
Trim the bloat and fat. Are you potentially using far too many words to say things that might be said more concisely?

Shed the obvious.

Lose Frankenwords.

Trim word bloat.

Ditch the adverbs

Ditch weakling verbs

Create a transition between paragraphs.
Chapter 14
Start with Dear Mom
More often than not, writer's block—or the reluctance to begin—is rooted in fear and anxiety about knowing where, exactly, to start.
You just have to start writing. A writing GPS can certainly help lubricate the start.
In a piece in the New Yorker, John McPhee suggests the trick of typing Dear Mother to neuter the fear of the blank page.
You could do that, or adapt it to Dear Dad, Hi hon, or Hey you.
If you're a marketing or business writer, you can adapt that approach by thinking of your favourite customer—and not some nameless, faceless market segment.
Keep a real person you either know, or you can imagine knowing in mind—someone you like, too, because you want to help this person.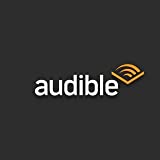 Do you know you can listen to this book on Amazon Audible for FREE?
If you are not into reading like me, then you can listen to this book for FREE on Amazon Audible
Don't Read. Just 🎧
Key Takeaways
Remove the text if it doesn't support your main point.

Remove everything that distracts from the key point.

Adopt less is more mindset.

Create a flow between paragraphs.

Draw natural connections between paragraphs.

Frame your writing as a conversation with someone specific.
Summary
Fixing the grammar is copyediting (also important), but it's more important to get the writing right first.
If you have writers, block then start by writing "Dear Mom" or Dear Dad" or someone you know, maybe your favourite customer or someone you like because you want to help this person.
---
If you read and understand the excellent practical and easy implementable material in this book, it will surely transform your writing and business alike.
What are you waiting? Go and buy and transform your writing for good forever.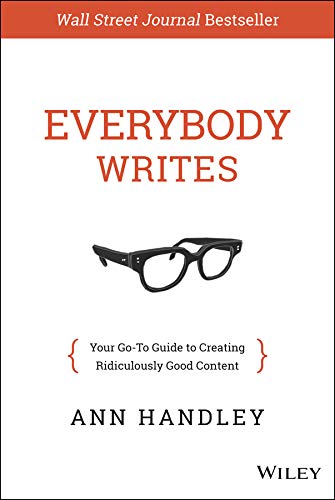 Author(s): Ann Handley
Short Blurb: Finally a go-to guide to creating and publishing the kind of content that will make your business …
Read more
Buy from Amazon
---
Part 9 of 35 in the 📖 Everybody Writes book series.
Series Start | Everybody Writes - Day 8 | Everybody Writes - Day 10
---
Amazon Associates Disclaimer! 💬
As an Amazon Associate, I earn from qualifying purchases. I make a tiny commission if you buy using one of the links above at no additional cost to you. I use the money to buy another book 📖 to review or grab a beer 🍺 Super duper thanks 🙌