This post is part of the 📖 Never Lose a Customer Again series.
Today, I am still reading Phase 1: Assess chapter from the book Never Lose a Customer Again: Turn Any Sale into Lifelong Loyalty in 100 Days written by Author, Joey Coleman.
TL;DR! 💬
Across all industries, somewhere between 20%-70% of newly acquired customers will stop doing business with a company with the first 100 days of being a new customer because they feel neglected in the early stages of customer onboarding.
In Never Lose a Customer Again, Coleman offers a philosophy and methodology for dramatically increasing customer retention and as a result, the bottom line. He identifies eight distinct emotional phases customers go through in the 100 days following a purchase

Yesterday, I started reading MARKETING AND SALES OFTEN FAIL TO CONSIDER THE ASSESS PHASE EXPERIENCE section from the book Never Lose a Customer Again
CHAPTER 8
Phase 1: Assess
PREFRAMING WORKS INDIVIDUALLY AND ACROSS YOUR ENTIRE ENTERPRISE
Preframing works on multiple levels. This technique allows a business to go above and beyond the usual sales and marketing activities in order to make an experience memorable.
It's about making the experience all about the customer by showing them what it will be like to work with you once they decide to purchase your product or sign up for your service.
What do we have to do to create these bespoke experiences?
How do I teach my employees to do this?
How much will all of this cost?
How do I do this once I have more than two or three customers?
Doing these things is much easier than you might expect.
Identifying ways to create an emotional connection with a customer can take as little as two minutes if you're willing to listen when they speak and/or spend a few minutes perusing their social media profiles.
The impact of an experience has very little to do with the cost of the experience.
A single golf ball led to a five-figure consulting engagement.
A six-pack of root beer led to a $3,000 per month ongoing retainer fee. It's not about the dollars; it's about the thoughtfulness.
THE SIX WAYS TO COMMUNICATE IN THE ASSESS PHASE
IN-PERSON
Establishing a face-to-face interaction at the beginning of the relationship can set the tone for future interactions while also giving you an early read on the prospective customer.
The chance to connect, human to human, is often overlooked in an increasingly digital world—making any effort to create in-person connections that much more impactful and rare.
EMAIL
An educational email sent to prospects helps them learn more about your product or service offering by focusing on your brand's educational aspects as opposed to just sales.
MAIL
Free educational newsletters and postcards can be sent to prospects to help them during their evaluation process. In the Assess phase, these mailings should focus on education instead of the typical hard sales pitch.
PHONE
Phone validation assists prospects in assessing your brand in a number of ways. By offering "call me now" features and free "ask the expert" call-in sessions, prospects can have questions answered directly by trained customer service members instead of salespeople.
VIDEO
Video brings a brand to life during the Assess phase of the customer life cycle. Short educational videos explaining your product and service offerings will answer prospects' questions and address any objections.
PRESENT
When thinking about a present, go beyond the usual "free sample" of your product. While that is certainly an option, it doesn't usually feel like a present. To get around this hurdle, product and service businesses alike can offer associated gifts by partnering with similar or associated businesses.
FROM ASSESS TO ADMIT
Now that you have a clear understanding of your prospect experiences in the Assess phase let's consider what happens when they admit that they have a problem and think you can help.
That's it for today. I will read Phase 2: Admit tomorrow.
Buy or not buy?
This book Never Lose a Customer Again is an excellent read. Do not hesitate to pick this. Pick the physical book, so you take notes and highlight the bits you want to reference later.
Listen, I don't care whether you buy the book using one of the links on the page or not but just buy. You will be glad for my recommendation.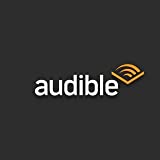 Do you know you can listen to this book on Amazon Audible for FREE?
If you are not into reading like me, then you can listen to this book for FREE on Amazon Audible
Don't Read. Just 🎧
---
Part 11 of 16 in the 📖 Never Lose a Customer Again book series.
Series Start | Never Lose A Customer Again - Day 10 | Never Lose A Customer Again - Day 12
---
Amazon Associates Disclaimer! 💬
As an Amazon Associate, I earn from qualifying purchases. I make a tiny commission if you buy using one of the links above at no additional cost to you. I use the money to buy another book 📖 to review or grab a beer 🍺 Super duper thanks 🙌