This post is part of the 📖 Never Lose a Customer Again series.
Today, I am reading Phase 2: Admit chapter from the book Never Lose a Customer Again: Turn Any Sale into Lifelong Loyalty in 100 Days written by Author, Joey Coleman.
TL;DR! 💬
Across all industries, somewhere between 20%-70% of newly acquired customers will stop doing business with a company with the first 100 days of being a new customer because they feel neglected in the early stages of customer onboarding.
In Never Lose a Customer Again, Coleman offers a philosophy and methodology for dramatically increasing customer retention and as a result, the bottom line. He identifies eight distinct emotional phases customers go through in the 100 days following a purchase

Yesterday, I started reading PREFRAMING WORKS INDIVIDUALLY AND ACROSS YOUR ENTIRE ENTERPRISE section from the book Never Lose a Customer Again
CHAPTER 9
Phase 2: Admit
Overview of the Admit Phase
The Admit phase begins when the customer admits they have a problem or a need and believes your company or organization can solve it. As a result, they decide to buy your product or service.
Quick Takeaway Co-creating an experience establishes buy-in quickly.
The Admit phase starts when the customer signs on the dotted line, clicks Buy on the website or pays for the service or product.
The customer admits to themselves and the business that they have a problem or a need, and they believe the business's product or service offering can help solve the problem or fulfil the desire.
Think of this state as the "new customer feeling." Similar to the smell of a new car, it triggers a feeling of excitement and enthusiasm about the purchase.
Most businesses don't do anything to join the customer in these feelings of joy and euphoria.
As the dopamine slowly recedes, the customer slips into a state of fear, uncertainty, and doubt. This will be discussed in much greater detail in the next chapter, Phase 3: Affirm.
Quick Takeaway 💬
Announcing the new partnership between the company and customer shares the good news with the rest of the world. Celebrating and congratulating the customer with excitement elevates the interaction to an emotional high.
That's it for today. I will read Phase 3: Affirm tomorrow.
Buy or not buy?
This book Never Lose a Customer Again is an excellent read. Do not hesitate to pick this. Pick the physical book, so you take notes and highlight the bits you want to reference later.
Listen, I don't care whether you buy the book using one of the links on the page or not but just buy. You will be glad for my recommendation.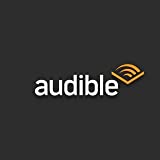 Do you know you can listen to this book on Amazon Audible for FREE?
If you are not into reading like me, then you can listen to this book for FREE on Amazon Audible
Don't Read. Just 🎧
---
Part 12 of 16 in the 📖 Never Lose a Customer Again book series.
Series Start | Never Lose A Customer Again - Day 11 | Never Lose A Customer Again - Day 13
---
Amazon Associates Disclaimer! 💬
As an Amazon Associate, I earn from qualifying purchases. I make a tiny commission if you buy using one of the links above at no additional cost to you. I use the money to buy another book 📖 to review or grab a beer 🍺 Super duper thanks 🙌