This post is part of the 📖 Never Lose a Customer Again series.
Today, I am reading Phase 3: Affirm chapter from the book Never Lose a Customer Again: Turn Any Sale into Lifelong Loyalty in 100 Days written by Author, Joey Coleman.
TL;DR! 💬
Across all industries, somewhere between 20%-70% of newly acquired customers will stop doing business with a company with the first 100 days of being a new customer because they feel neglected in the early stages of customer onboarding.
In Never Lose a Customer Again, Coleman offers a philosophy and methodology for dramatically increasing customer retention and as a result, the bottom line. He identifies eight distinct emotional phases customers go through in the 100 days following a purchase

Yesterday, I started reading Phase 2: Admit section from the book Never Lose a Customer Again
CHAPTER 10
Phase 3: Affirm
Overview of the Affirm Phase
After experiencing the emotional high of the Admit phase, customers move into the Affirm phase—and their emotional state can take a dramatic turn.
This phase is commonly known as "buyer's remorse."
The customer likely feels fear, doubt, and uncertainty about the decision they just made, and the business must take steps to assuage those feelings.
Most customers assume (rightfully so) that the handoff between the salesperson and the account manager will fall somewhere in between shaky and horrible.
By designing your business to include a smooth handoff, you can significantly improve customer confidence.
Affirming the purchase decision with a transparent, clear, and effortless transition between the salesperson and the account manager showcases extra care and attention to detail, creating a positive customer experience in the process.
The best way to counter any feelings of buyer's remorse is to confirm the purchase as quickly and accurately as possible.
By providing customers with a detailed review of the elements of the purchase, you reassure them that everything is proceeding according to schedule and that things are happening as they would hope and expect.
That's it for today. I will read Phase 4: Activate tomorrow.
Buy or not buy?
This book Never Lose a Customer Again is an excellent read. Do not hesitate to pick this. Pick the physical book, so you take notes and highlight the bits you want to reference later.
Listen, I don't care whether you buy the book using one of the links on the page or not but just buy. You will be glad for my recommendation.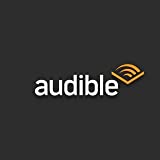 Do you know you can listen to this book on Amazon Audible for FREE?
If you are not into reading like me, then you can listen to this book for FREE on Amazon Audible
Don't Read. Just 🎧
---
Part 13 of 16 in the 📖 Never Lose a Customer Again book series.
Series Start | Never Lose A Customer Again - Day 12 | Never Lose A Customer Again - Day 14
---
Amazon Associates Disclaimer! 💬
As an Amazon Associate, I earn from qualifying purchases. I make a tiny commission if you buy using one of the links above at no additional cost to you. I use the money to buy another book 📖 to review or grab a beer 🍺 Super duper thanks 🙌